We all knew it was only a matter of time before Disney went back to Pirates of the Caribbean, but this is not the direction that we expected from them. Someone at Disney higher-ups must have been a fan with what star Margot Robbie and writer/producer Christina Hodson did on Birds of Prey because the two are teaming up again for a new Pirates movie according to The Hollywood Reporter. The project, according to sources, "is not intended to be a spinoff of the long-running franchise that had pirate Jack Sparrow at its center but rather a wholly original story with new characters under the Pirates [of the Caribbean] moniker." If this all sounds a little confusing because you were sure there was already a reboot in the works, you're right. This is not the same project as the one being worked by Ted Elliott and Craig Mazin. That project is also still moving forward as well, so now there are two Pirates of the Caribbean movies in the works, which is probably the most Disney thing in the world.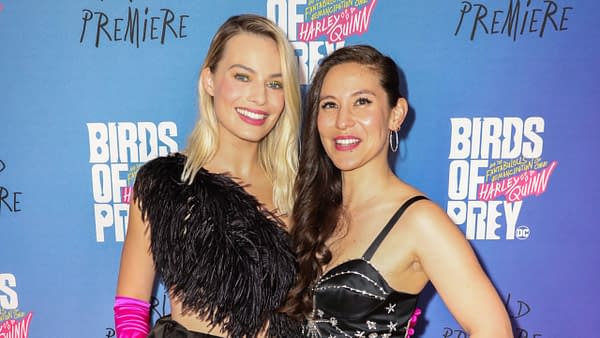 None of this is really that surprising. Disney has been making a push to expand its female-centric movies and even more so after Captain Marvel made a billion dollars worldwide. The Pirates of the Caribbean films were an interesting bunch, and one of the ways they were more forward-thinking was how they handled the character of Elizabeth Swann played by Keira Knightley. She started the series as the love interest and the damsel in distress but ended as King of Pirates, who was more than capable of taking care of herself. It was a great character arc, and it's going to be interesting to see Hodson and Robbie bring more three-dimensional women to the series. Disney has been trying to capture the magic of the original Pirates of the Caribbean trilogy, but movies four and five very much felt like desperate cash grabs [which they were]. Birds of Prey was proof that Hodson and Robbie know how to make group dynamics between a bunch of very different women work. Add some pirate action? Sign me the hell up, please, but I have one request; make one of the main couples two women. Do it Disney, you cowards.
Enjoyed this article? Share it!