We have a new trailer and poster for the upcoming Mortal Engines. Unlike the last teaser, this one tells those of unfamiliar with the source material a lot more about the plot. The idea that the human race would only need an hour to send itself back into the stone age is frightening when you think about it. The various moving cities look stunning, but that's what we expect from producer Peter Jackson and the people at Weta. This is going to be one to keep an eye on.
With a new trailer also comes a new poster featuring main character Hester Shaw played by Hera Hilmar.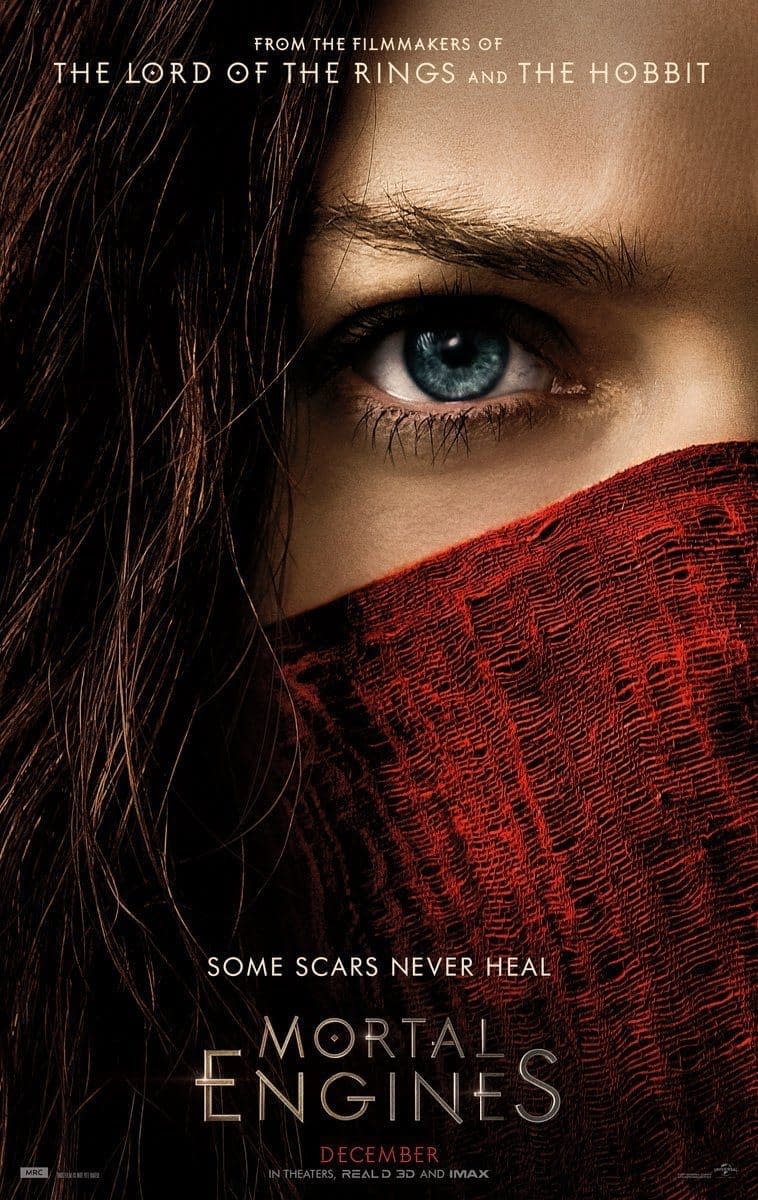 Summary: Many years after the "Sixty Minute War," cities survive a now desolate Earth by moving around on giant wheels attacking and devouring smaller towns to replenish their resources.
Mortal Engines, directed by Christian Rivers, stars Hera Hilmar, Hugo Weaving, Frankie Adams, Caren Pistorius, Stephen Lang, and Robert Sheehan. It will be released on December 18th.
Enjoyed this article? Share it!