Rebellion Buys a Studio for 'Judge Dredd: Mega City One', 'Rogue Trooper'
Video game company Rebellion is literally moving in to television and film with the purchase of a $100 million dollar Oxfordshire studio space to begin production on two big titles. This new space will serve as a production studio, with the possibility to create upwards of 500 new jobs with this operation.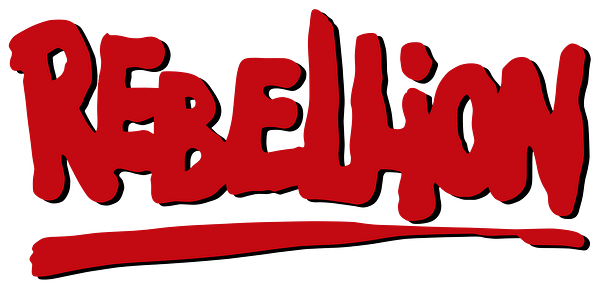 Those two titles would of course be the upcoming live-action tv series Judge Dredd: Mega City One, a sequel-continuation-prequel (we're not sure which yet) of the 2012 Karl Urban starring Dredd, which continues to have a pretty impressive fan following.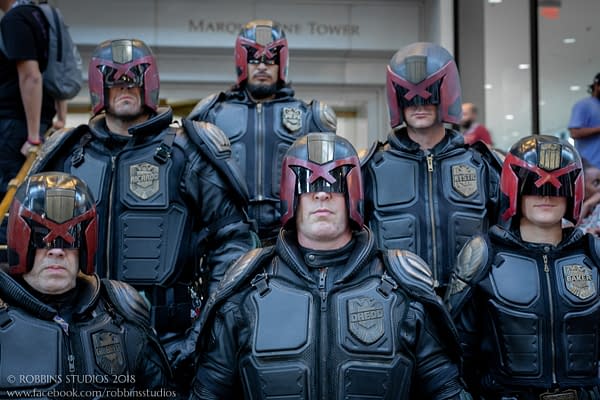 Last we heard, Urban is NOT currently attached to star, but, maybe things will change now that a literal production home for the series exists:
"I'm not attached to it, although I did have a preliminary round of conversations with them. I am interested in doing it. There are a lot of great stories to tell there. It is up to them. I don't know really where they are in the stages of development. If I get the opportunity, great, otherwise some else will do it, and we can all see some more Judge Dredd. I did read the comics when I was a kid, as I teenager I read Judge Dredd a lot."
The other upcoming project is a live-action film adaptation of 2000 AD's Rogue Trooper comic, which will be directed by Duncan Jones (Moon, Mute, Warcraft).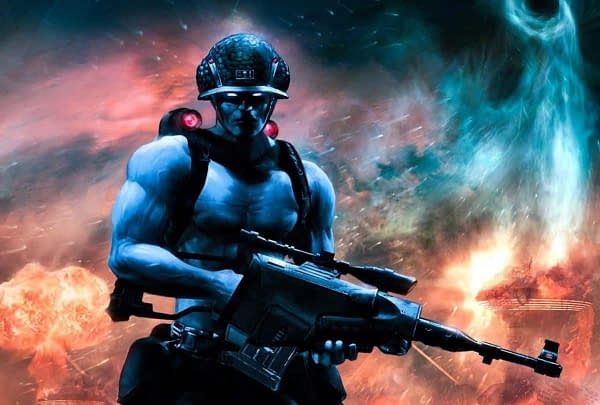 Rebellion co-creator (along with his brother Chris) Jason Kingsley told Variety that the barriers between different types of screen-based entertainment and storytelling are falling away:
"I think we are pretty good at creating content in all different types, screen content and interactive games and all sorts of stuff, and I'm hoping we're going to be equally good at making TV and film. We've got a huge library of good stories, and we'll do original stuff as well. We make computer games. VFX is an area we are looking at as well. There is a whole bunch of interesting stuff, but you do need the craft skills and you need facilities…and it is hard to find them. We were looking and couldn't find anywhere to shoot the stuff we have ambitions to do."
The Kingsleys will be co-producing Judge Dredd: Mega City One.
Hopefully this means a production start date on both Rogue Trooper and Mega City One isn't far off. We'll keep you updated as we hear things.