"No Mistakes, No Do-Overs" in New 'Avengers: Endgame' TV Spot
We're just about two weeks away from the 22nd Marvel Studios film hitting theaters, and each new Avengers: Endgame commercial, trailer, tease, and tv spot is offering further glimpses into what the flick may entail.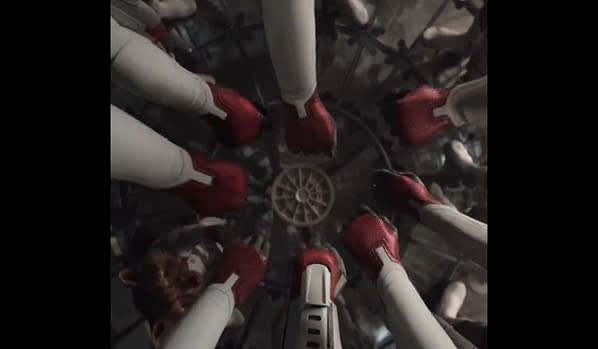 A new tv spot was released this morning, featuring Captain America's voice, giving the mission briefing.
"You know your teams, you know your missions. No mistakes, no do-overs. Look out for each other. This is the fight of our lives."
To which our favorite Rabbit says: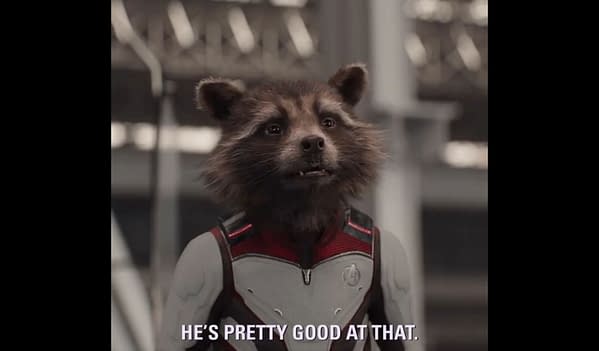 The Russo Brothers Joe and Anthony return to the MCU to direct Avengers:Endgame, which stars Robert Downey Jr. (Iron Man), Chris Evans (Captain America), Josh Brolin (Thanos), Scarlett Johansson (Black Widow), Chris Hemsworth (Thor), Jeremy Renner (Hawkeye), Brie Larson (Captain Marvel), Danai Gurira (Okoye), Paul Rudd (Ant-Man), Karen Gillan (Nebula), Mark Ruffalo (Hulk),Don Cheadle (War Machine), Tessa Thompson (Valkyrie), and Bradley Cooper (Rocket Raccoon).
Avengers: Endgame hits theaters on April 26th, 2019.