No Time To Die Used 8,400 Gallons of Coca-Cola for a James Bond Stunt
There are tons of different tricks of the trade when it comes to Hollywood magic. One of those tricks happened to require tons of fizz when producers of the latest James Bond film No Time to Die poured a whopping 8,400 gallons of Coca-Cola on an Italian street to make it less slippery. Speaking with Total Film (via NME), stunt coordinator Lee Morrison said it was star Daniel Craig's idea to allow his stunt double Paul Edwards to hit a 25 ft ramp at 60 mph on his stunt bike to clear a wall and land on cobbles. The trick allowed so that once the surface was doused with the soda, the leftover sticky residue would help slow down the vehicle once it dried. "I spent nearly €60,000 spraying Coca-Cola around Matera," Morrison said. "I've been spraying Coca-Cola on slippery surfaces for a very long time." This amounts to over $77,000 for U.S. Morrison added the drink "makes things look very clean after it washes off."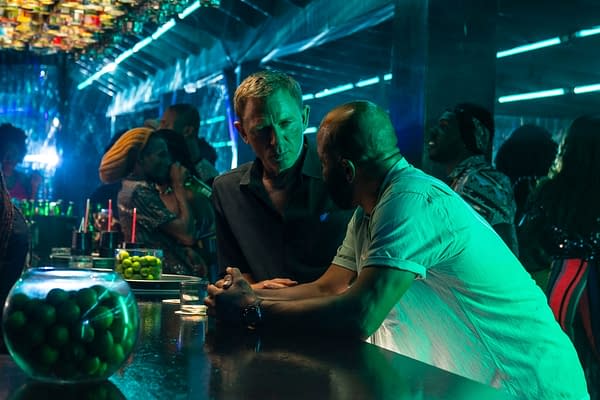 No Time to Die is Craig's fifth and final entry into the Bond franchise, which became the subject of numerous delays due to the ongoing COVID-19 pandemic. The original date was for spring 2020; now, the MGM/Eon production pushed the latest release scheduled for April 2, 2021, with conditions not improving enough for the studios to remain comfortable with the November 2020 theatrical release. Director Cary Joji Fukanaga and Craig remained supported by the studio decision citing there are bigger things to worry about. Co-written by Neal Purvis, Robert Wade, and Phoebe Waller-Bridge, No Time To Die also stars Ana De Armas, Naomie Harris, Ralph Fiennes, Léa Seydoux, Ben Whishaw, Rami Malek, Christoph Waltz, Lashana Lynch, and Jeffrey Wright.