Pet Sematary Debuts First Images From Remake
Pet Sematary is hitting theaters on April 5th next year, and today we have our first look at the remake courtesy of Entertainment Weekly. This is the second big screen version of the 1982 book by Stephen King, with the original hitting theaters back in 1989. King's books are all the rage again all over Hollywood, after the runaway success of 2017's IT. Check out the pics below!
Based on the seminal horror novel by Stephen King, Pet Sematary follows Dr. Louis Creed (Clarke), who, after relocating with his wife Rachel (Seimetz) and their two young children from Boston to rural Maine, discovers a mysterious burial ground hidden deep in the woods near the family's new home. When tragedy strikes, Louis turns to his unusual neighbor, Jud Crandall (Lithgow), setting off a perilous chain reaction that unleashes an unfathomable evil with horrific consequences."
I have always loved how deeply disturbing this book is (after reading it the first time I didn't sleep for two days), and is one of my personal favorites by King. I also don't mind the 1989 film, but this is one story that is ripe for a remake. I love King's quotes about this story:
"I found the result so startling and gruesome that I put the book in a drawer, thinking it would never be published. Not in my lifetime, anyway." King wrote in a 2000 introduction for the paperback. His wife, Tabitha, and editor convinced him otherwise, but the uncertainty has lingered, even though the book is sacred to many of King's readers.

"I'm particularly uneasy about the book's most resonant line… 'Sometimes, dead is better,'" King wrote. "I hope with all my heart that that is not true, but in the nightmarish context of Pet Sematary, it seems to be. And it may be okay. Perhaps 'sometimes dead is better' is grief's last lesson."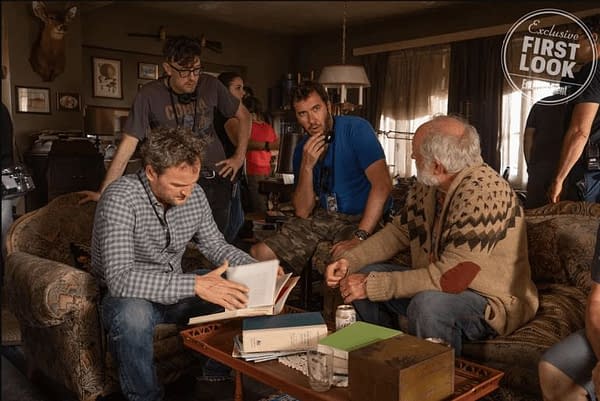 Pet Sematary, directed by Dennis Widmyer and Kevin Kölsch, and starring John Lithgow, Jeté Laurence, Jason Clarke, Amy Seimetz, andHugo Lavoie and Lucas Lavoie hits theaters on April 5th, 2019.