Who would have thought that the best member of X-Force in Deadpool 2 would be Peter, who has absolutely no powers? Apparently Director David Leitch and Ryan Reynolds did. They wrote the role as an everyman, but he turned into a marketing hero.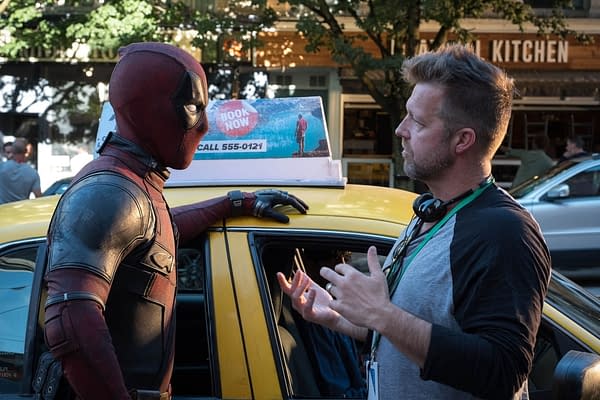 Reynolds suggested comedian/actor Rob Delaney (who starred in Amazon's Catastrophe, which I highly recommend checking out). Delaney brings a friendly neighbor vibe to the role of Peter. You've worked with a Peter type in an office, you like Peter, Peter is innocuous… Peter is… all of us?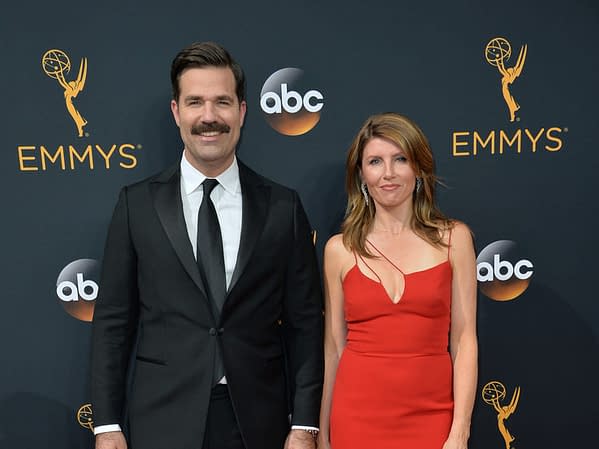 First revealed in one of the trailers, I was apprehensive about the character fitting in to the universe. Then I discovered the Twitter account created for the character well in advance of the film and was sold.
It's called, X-Force. #Blocked https://t.co/sR66yAytm4

— Peter W. (@PeterW_1974) May 13, 2018
Day date with Susan. Aramis Cologne, check. Triple-pleated Khakis, check. Let's enter the Thunder Dome. pic.twitter.com/FDAB7y9Vq2

— Peter W. (@PeterW_1974) May 18, 2018
I've often said, the marketing for Deadpool is better than many actual films I see, and this was a perfect case in point. While there's a bevy of cameos and unexpected appearances in the actual film, the way Peter fits into the story and so brilliantly is just happy to have a job with the team is one of the highlights.
Once Delaney was cast, they trusted him to improvise many of his scenes. Let me tell you, he has some of the best moments. Writers Paul Wernick and Rhett Reese (the latter of whom was at one point considered to play the role of Peter as a backup) are so enamored of the character, that according to an interview with Screen Rant they want him to get his own spinoff.
If you want to keep in touch with Peter, you can (and should) connect with him on LinkedIn.
Deadpool 2 is in theaters now.
Enjoyed this article? Share it!