In This Streaming Age, Is Physical Home Media Now Dead For Real?
These days there are more and more streaming services popping up seemingly every five minutes. While the connivance of being able to just point a remote at the tv and watch pretty much whatever you want is nice, we collectors see it as yet another nail in the coffin of physical media. Movie sections are shrinking in stores, and these days unless you use Amazon, those who don't want to use online shopping only have stores like Walmart or Target to snag new releases. Even store exclusives don't seem like enough to drive people to but films on disc anymore, and that is super sad.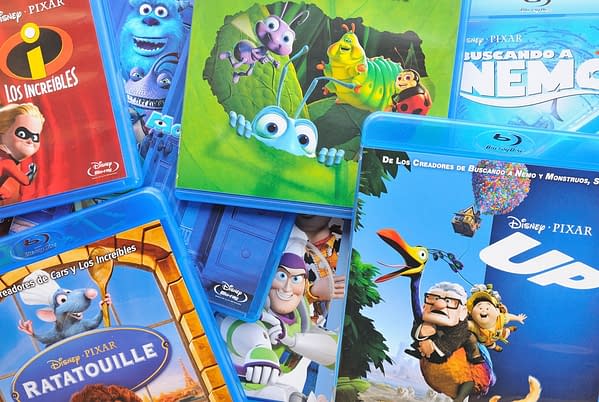 Rise From The Ashes Like Vinyl
Companies did this to themselves, of course. Re-releasing titles over and over again, shrinking catalog offerings, and losing focus on what to put on releases that collectors want have led to a crashing market. Me personally, I have always preferred physical media to digital, as I like everything about a release. The packaging, the disc, the special features, and being able to see them on display just bring a smile to my face. You don't get that with digital media. Nowadays it's not even fun to go to the store to buy a disc. Me and my friends used to go every Tuesday night right at 12:01 to Walmart and grab everything that came out. Now, If you try to do that on release day, there's barely more than a handful of releases most weeks.
We aren't buried yet though physical media friends. A good comparison for this is vinyl. Dead and buried for years, it has risen from the ashes due to a dedicated market that supported the medium-long past when people switched to something else. Specialty shops and publishers crank out cult releases and special editions weekly, and labels like Scream Factory, Vinegar Syndrome, Arrow, and more are keeping the mega-editions we all crave going. Commentary tracks are being recorded and shared over apps for people to watch along with on disc (or digital, I guess). Steelbooks are still a huge market, but once that dies down, then what? In a few years, I can see physical media having a resurgence like vinyl has, but until then, we may have to deal with not being able to walk into a store and buy films anymore. And that sucks.