There may be some additional intel on exactly what we'll be seeing in James Gunn's upcoming The Suicide Squad film for Warner Bros. Pictures, at least when it comes to the source material inspiration.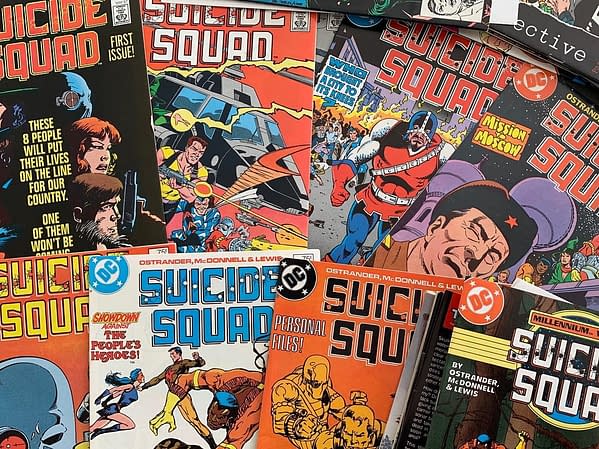 We've assumed for awhile that it was unlikely we'd be seeing the New 52-style of Suicide Squad in Gunn's film, which is reportedly NOT a sequel of David Ayer's 2016 Suicide Squad film. As a matter of fact, there were reports back in March that Gunn was looking at some specific runs of the DC Comics title from the 80s for his inspiration.
This was kinda-sorta confirmed by Gunn's Instagram post from earlier today:

Obviously this is not a confirmation of pure source material, but maybe sheds some light on who we'll be seeing vs who won't be making the jump.
Last we heard, John Cena is currently "in talks" to join the film, Viola Davis is set to return as Amanda Waller, Margot Robbie *should* make a return appearance as Harley Quinn (even thought she has her own film now, Birds of Prey and the Fantabulous Emancipation of One Harley Quinn), Jai Courtney as Captain Boomerang, and Idris Elba appearing as NOT Deadshot. 
The Suicide Squad is set for an August 6th 2021 release date.
Enjoyed this article? Share it!