'Pumpkinhead' is Being Remade, News to Follow Soon
Pumpkinhead is one of those unsung 80's horror films that really does not get its due. Featuring absolutely stellar creature effects, a better script and story than most horror films, and a great performance from Lance Henriksen, it should be held in much higher regard than it is. Now, Saw producer Peter Block is teasing a remake, with news coming soon. He recently spoke to Rue Morgue about the gestating film: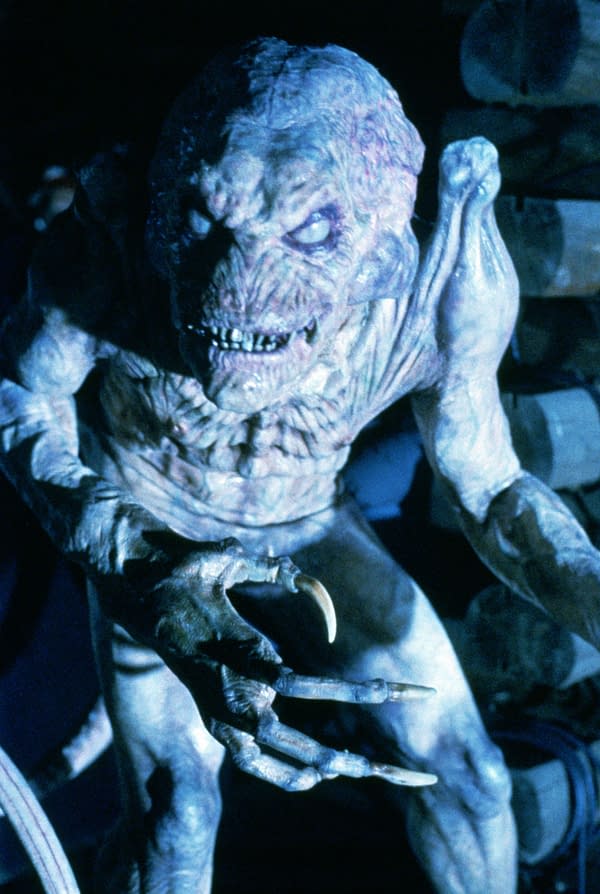 "We have some exciting news that I'm not allowed to share yet, but that should be making its way out soon…Pumpkinhead is a movie I just love… and while the original Pumpkinhead is a great movie, I think that there is more that can be done with that idea. Sometimes I loathe remakes and reboots because I don't see the reason for them, but Pumpkinhead is one of those where I believe that the story and the themes of it are so good, but there's also a way of updating it where less focus on the creature in the beginning will add to a lot of the suspense."
This film has such a sinister and heartbreaking story to it, I think he is right when he says there is a way to get more squeezed out of the story and keep the monster off to the side until necessary. I gotta say though, Lance at the very least needs a cameo, or this is a non-starter for me.
What say you horror fans- are you ready for more Pumpkinhead?