R2-D2 is Real And Will Only Cost You 25k To Own One
My friend Kerry is going to read this article, turn off his computer, and fly to Anaheim. I'm not even sure if he's going to get on a plane. His love of R2-D2 being what it is, I imagine he might just teleport there through sheer force of will.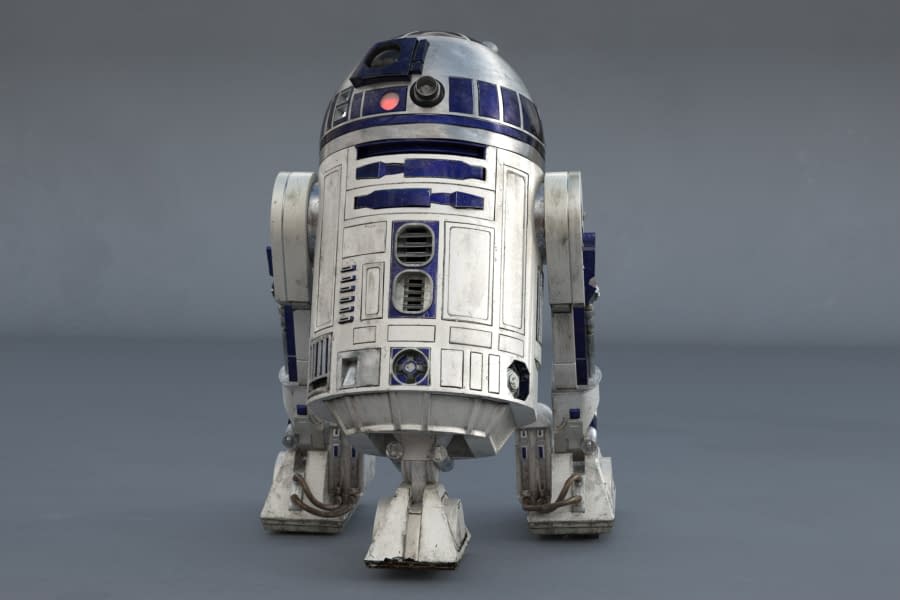 Star Wars: Galaxy's Edge has been open for a couple of minutes now, and people have been losing their ever-loving minds over the attention to detail that the folks at Disney have poured into the new attraction.
And plenty of those people have noted that you might want to take a second mortgage out on your house before you visit, since so many of the items for sale in the park are really freaking cool, and not on the cheap side of things.
Now we can add what may just be the flagship, top of the heap, must-have Galaxy's Edge impulse buy. Here, for your purchasing consideration, is a real (as it gets) R2-D2 replica.
Three of the droids sold in the first week of the park's operation.
So, what do you get with your crisp, cool, $25,000? You get one, life size astromech droid, and it's fully functional. The droid can move around, chirp at people, and is completely remote controlled.
You can customize the droid's color scheme, and you get your choice of finishing options- so you can get your droid pristine or scuffed up and well worn.
The astromech isn't the only big ticket item you can pick up at Galaxy's Edge, but he is definitely the most expensive. For $6,000 and change, you can pick up a suit of First Order stormtrooper armor, and for $700 or so you can get an authentic Kylo Ren helmet.
I'm sure that as time goes on, there might even be more finishing options for your droid, like maybe a choice of dome finish. Regardless, I know my friend Kerry will have a new bartender droid soon.