Check Out These Ready Player One Magic Eye Posters from #SXSW
Do you remember those Magic Eye books from the '90s? Apparently someone at WB sure does, because this set of three Ready Player One posters are a big giant 3D homage to them.
Posted early this morning, the three posters are color coordinated with the Keys from Anorak's quest (copper, jade, and crystal) and offer some kind of hidden reveal. Maybe even a schooner.
The instructions for how to see the hidden image read:
MAGIC EYE® 3D INSTRUCTIONS: Place your nose close to your viewing device until the Magic Eye Image is blurry. Stare far beyond the image, as if you are looking at a sunset. Very slowly move away from the 3D image until you begin to see depth. Now hold still, try not to blink, and the hidden illusion will slowly appear. The longer you look, the clearer the illusion becomes.
Check 'em out: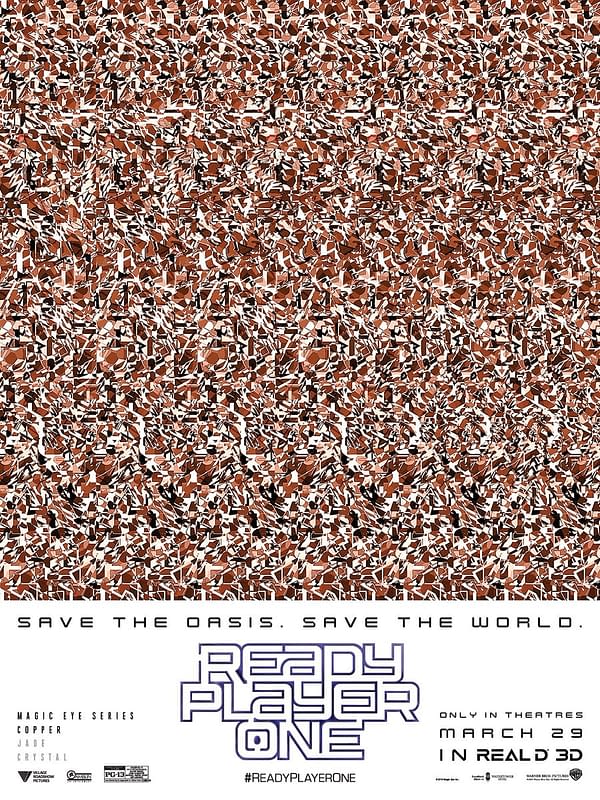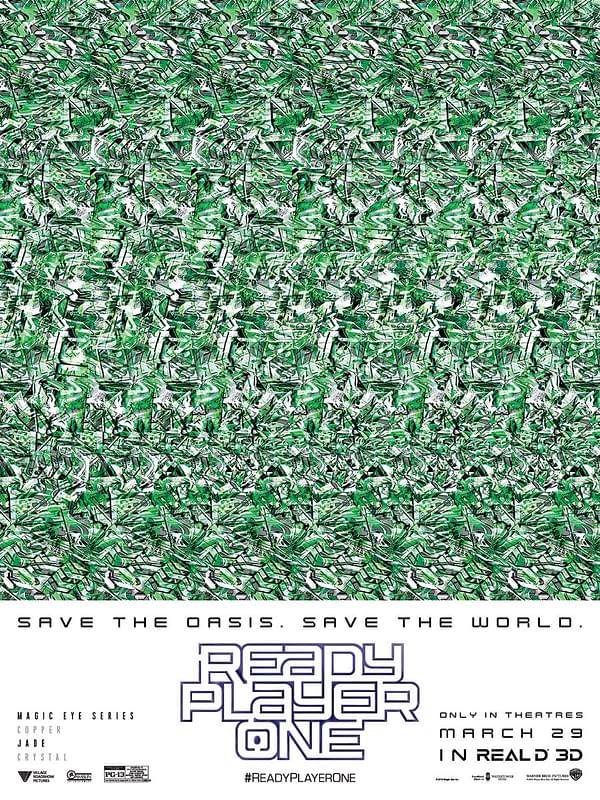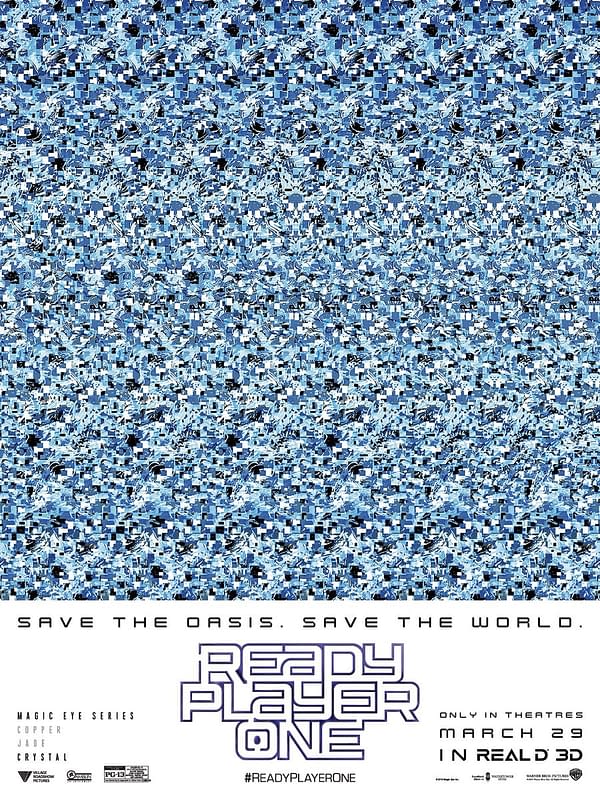 These are an extremely limited print run of 4,000 and are only available to guests at the Ready Player One VR experience set up at South by Southwest (SXSW), where the film had its world premiere last night.
Early reviews are extremely positive, and some negative Nancys are saying it's because director Steven Spielberg was in attendance. You can read the early reactions from audience members here, as well as Bleeding Cool film editor Kaitlyn Booth's review here. Both are spoiler free.
Ready Player One is set to hit theaters on March 29th and will have a sizeable presence at WonderCon in Anaheim later this month.
---
---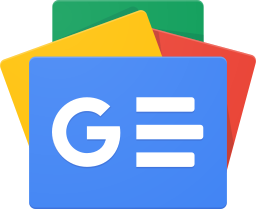 Stay up-to-date and support the site by following Bleeding Cool on Google News today!