Remembering Rock Band – One Year Later
By Joe Cammisa
It was just over a year ago, back on February 18th, 2013, that Harmonix announced they would be ending their weekly DLC releases for their Rock Band titles. It was an announcement that many saw coming, but nonetheless was still quite shocking to have confirmed. April 2nd marked the final release with the Don McLean classic "American Pie" which seemed like a fitting end to such a well loved franchise. The day the music died, indeed. Being a huge fan of Rock Band, the news was actually quite devastating to me, as goofy as it sounds. Rock Band has done quite a bit for me, to be honest, and the end of the weekly DLC for the game signaled the end of an era for gaming in my eyes.
First off, I wouldn't be here with out Rock Band. I don't mean alive, I mean here on Bleeding Cool writing this article. Rock Band was how I got into writing for gaming sites in the first place. I was originally on tap to write for one site, but after that fell apart, I was picked up by The Gaming Vault to be their weekly Rock Band reporter giving updates on what songs were coming out. That eventually led to doing more news posting and some reviews and when that site went under, I had formed a bond with some of the other writers and we formed Save/Continue. Rock Band helped me go from just a gamer to a co-founder of a gaming site.
You may have seen a few of my podcast posts show up here on Bleeding Cool already and if you've dug through some of our previous episodes, you may notice Rock Band has come up frequently during the show. Not only have we discussed the game many times, but we've had Harmonix publicist Nick Chester on the show twice already and we've had two contests where we've given away a veritable treasure trove of Rock Band DLC! Rock Band has also given me new friendships. For the longest time, I would watch preview videos on YouTube of the new DLC songs to see if they were tracks I would enjoy playing or not and as time progressed, I would talk with the guys who made those videos more and more. It eventually led to me helping make them by filling in on guitar and bass if others couldn't show up. After some time, it was myself and one other guy doing those weekly videos up to the end of the DLC releases. Except for American Pie. Believe it or not I still haven't been able to play that song in the game becuase it signifies the end to me.
I've also used Rock Band as most people do, as a kick ass party game. Having friends over and rocking out is one thing, but it's also the centerpiece every year at MAGFest in our party suite. I've had many people come by the room just to hang out and check out my massive Rock Band song library as at the time DLC ended, I was just shy of 2,800 songs in the game. Yes, I really did spend that much on the game and I don't regret it at all. Despite the DLC ending, we still had it on display this past January at the most recent MAGFest and we still had a great time.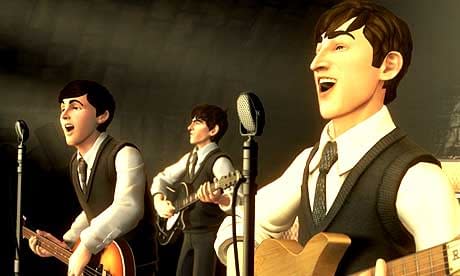 So now that we're almost a year past the "death" of Rock Band, I still miss it. I miss the excitement of checking Rock Band every Friday at 10am to see what new songs would be ready to play the following Tuesday. I miss seeing people complain about the song selection every single week while others praise every single track announced. I miss complaining that there was no Chevelle, which they thankfully rectified in the final artist pack last March.
It's given me so many opportunities and friendships and while there are still music games coming out, like Rocksmith and BandFuse, I unfortunately don't know how to play an actual, REAL guitar, so I've never been able to play those titles. Harmonix themselves are working on new titles like the recently revealed Chroma and the Xbox exclusive Fantasia: Music Evolved that has been getting incredibly positive worth of mouth from nearly everybody who has tried it out. While Harmonix hasn't ruled out the return of Rock Band sometime down the line, they've made it very clear that it's not a priority despite how passionate the fanbase has been, which I can understand. Thankfully, that passionate fanbase has taken matters in their own hands.
There is an ever-growing Rock Band customs community out there who are devoted to keeping the legacy of Rock Band alive while Harmonix focuses on new games and experiences. While not officially supported and despite the questionable legalities of everything, there are many folks out there who create their own custom charts for various songs and share them with the world. There is even a site out there which is devoted to posting new releases every Friday, in the spirit of the old Harmonix announcements!
With the one year anniversary of the end of Rock Band coming up soon, I think it's time for me to jump back in and play some of those old favorites again. Maybe it's time to check out some custom songs, whether they are from bands like TOOL and U2, or just a few custom tracks from OverClocked Remix artists.
But most importantly, I think it's time I finally played American Pie because I know it was never really the end. Rock and Roll never dies.
Joe Cammisa is an unemployed nerd who spends his time writing for some other gaming site, hosting The SML Podcast, and sharing pictures of his five cats on Facebook Yeah, five. You can annoy him on Twitter or on pretty much any gaming service under the name JoeCamNet.