Posted in: Movies, Universal | Tagged: chris mckay, dracula, film, nicolas cage, renfield
---
Renfield Director on Making an Indirect 'Dracula' Sequel Film
Renfield director Chris McKay is opening up about making an indirect sequel to the Dracula movie by Tod Browning.
---
The upcoming comedy-horror hybrid film Renfield is set to reintroduce moviegoers to a modern Dracula story with a lighter lens – promising to be an action-heavy title that's far from being perceived as your classic Dracula story. However, as it turns out, the film isn't exactly a standalone story (if you don't want it to be). Actually, it has a few ties to a former classic Dracula story for longtime fans of the character's depiction. So which Dracula iteration is this appropriate title to pair this one with?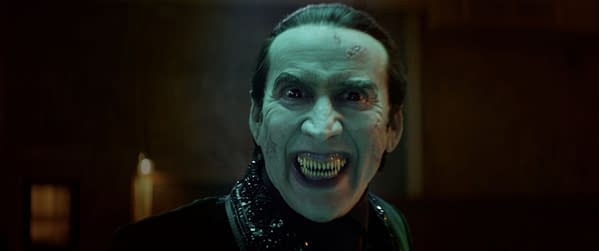 Renfield: An Unlikely Sequel to Tod Browning's Dracula Movie
When asked about possible tiles to other character-focused titles, filmmaker Chris McKay tells Collider, "Well, in the beginning of the movie—this isn't a spoiler because it's literally in the first five minutes of the movie—we flash back to Cage and Hoult as Dracula and Renfield meeting, and we comp them into the Tod Browning movie. So it's [Nicolas Cage] on the staircase with the spiderweb behind him, saying, 'I am Dracula, I don't drink wine,' and all that kind of thing, and [Nicholas Hoult] is sort of in the Dwight Frye Renfield role, and it's literally the same costumes and everything."
McKay then eventually goes on to continue, "It was a lot of fun, and if we had the money and time, I would have comped those guys into subsequent Dracula movies, I would have come to the Hammer movies, not an analog necessarily because of the markers in the movie, but I would have put them in the Frank Langella movie, and Dracula Untold, and everything. If I could've done that, I would've. I don't know if the studio would've been up for that, but I would have done that easily. The Coppola movie that would've been great."
The synopsis for the upcoming film reads, "Count Dracula's lackey R. M. Renfield finds a new lease on life in modern-day New Orleans when he falls in love with Rebecca Quincy, a traffic cop, and decides to finally stand up to his creator in hopes of finally breaking free of his servitude."
Renfield is coming to theaters starting April 14, 2023.
---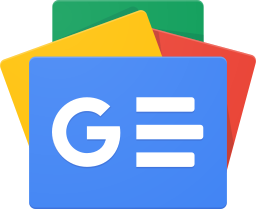 Stay up-to-date and support the site by following Bleeding Cool on Google News today!