Review: "Once Upon A Time… In Hollywood" Fan Club Edition
One of the more interesting items to randomly appear on our doorstep was this special Fan Club Edition of Once Upon A Time… In Hollywood. It was an interesting surprise to get in the mail, for sure. If you'd like our thoughts and opinion on the film, you can check that out here. This will simply be a review of the set and the Blu-ray that came our way. We'll start with the packaging, which is a Bounty Law metal lunch box. This is like having an authentic '60s kids lunch box, complete with the fictional show's artwork on the side. It works like a regular lunch box if you so desire to use it that way.
Inside we got ourselves a Rick Salton Fan Club Membership Card, where we can sign our name and be an official member of the club. As well as this awesome Rick Dalton flask, which holds a decent amount of liquor with a lovely leather exterior. These were some awesome treats to come with the film. As for the Blu-ray, the film itself looks and sounds great. The special features, however, are kind of weird. None of the usual outtakes or commentary you might see. Instead, we're treated to a series of featurettes. Some of them include Quentin Tarantino's Love Letter to Hollywood, Bob Richardson – For the Love of Film, Shop Talk – The Cars of 1969, Restoring Hollywood – The Production Design of Once Upon A Time… In Hollywood, and The Fashion of 1969. A look at how the film was made in several pieces.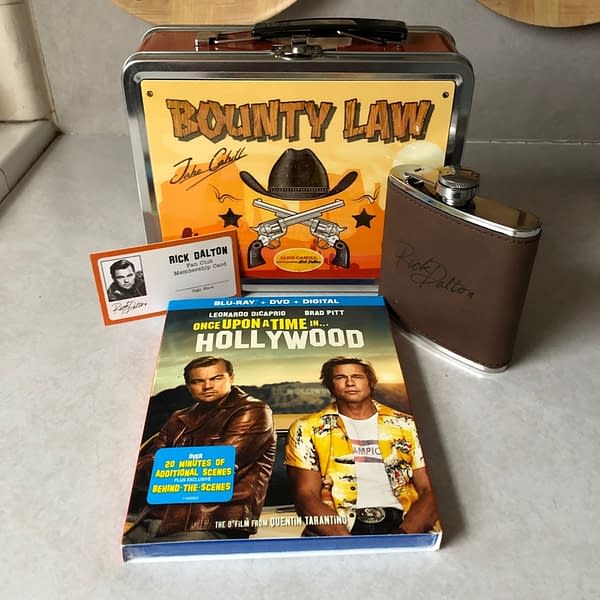 About the only thing of bonus content that is actually an addition to the film and not just a side feature is that they threw in about 20 minutes of extra scenes into the film. So stuff that was thrown on the cutting room floor before the theatrical release, but put back in for home entertainment. All in all, this isn't a bad version of the film. And getting it in a special lunch box with these fun additions made it nice. I wish there was more here like commentary or outtakes or any other deleted footage that hit the floor, but it works for what its worth. Highly recommend if you love collecting these versions from Tarantino's library, like the version of Reservoir Dogs that was shaped like a gas can.
---
---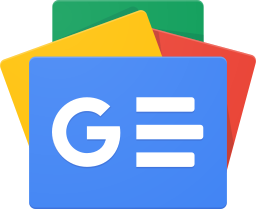 Stay up-to-date and support the site by following Bleeding Cool on Google News today!