To say that opinions on Star Wars: The Last Jedi are divided would be an understatement. People have been losing their minds since December and it doesn't appear that it's going to be slowing down anytime soon. That means that people are going to be scrutinizing every inch of director Rian Johnson's upcoming trilogy for things they don't like. Johnson was recently talking to Fandango's Erik Davis and was asked if the backlash was going to effect how he approaches these next three movies.
"I feel like every Star Wars thing that ever gets made has a big, loud response because Star Wars fans are passionate and that's what makes them awesome. I don't think it's possible if you're really telling a story you care about and having it come from your heart it's just not possible to be intellectually processing what everyone else wants. Nor would it be a healthy thing, I don't think that's a good way to tell a story."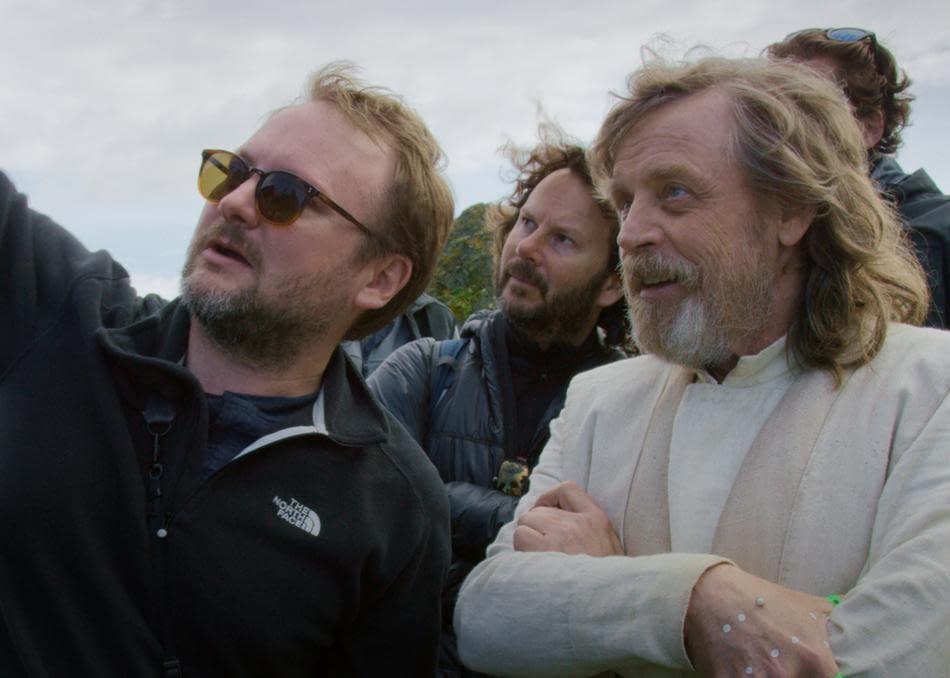 So it sounds like Johnson isn't too worried about the backlash and Disney obviously isn't either. If they were they would have taken Johnson's new trilogy away from him but they're sticking by him. Even those that hated The Last Jedi should give Johnson another chance in Star Wars. He'll be playing with a bunch of characters we've never met before so he can't really "ruin" something we've never seen before.
Summary: Rey develops her newly discovered abilities with the guidance of Luke Skywalker, who is unsettled by the strength of her powers. Meanwhile, the Resistance prepares to do battle with the First Order.
Star Wars: The Last Jedi, directed by Rian Johnson, stars Daisy Ridley, John Boyega, Mark Hamill, Oscar Isaac, Carrie Fisher, and Adam Driver.
From #SXSW 👉 Here's director @rianjohnson on whether fan reaction to #TheLastJedi is influencing the way he's approaching those new #StarWars movies he's working on, via @Fandango
Full interview 👉 https://t.co/Qyrl85LAMn pic.twitter.com/LaUqWLvPEg

— Erik Davis (@ErikDavis) March 22, 2018
Enjoyed this article? Share it!