Entertainment Weekly has shared four new behind-the-scenes pictures from Solo: A Star Wars Story. We get to see director Ron Howard working with the cast along with a great shot of Joonas Suatamo as Chewbacca.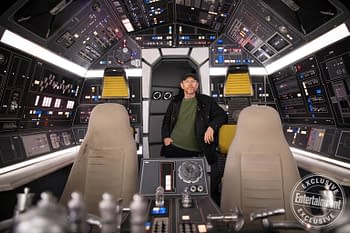 The Millennium Falcon: As director of Solo: A Star Wars Story, Ron Howard and his cast and crew were responsible for bringing the mysterious worlds of Kessel, Mimban, and more to life. Here, Howard poses on the film's Millennium Falcon set.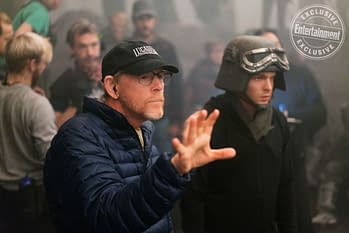 Setting the scene: Howard walks Alden Ehrenreich (Han Solo) through a scene on the mud planet Mimban.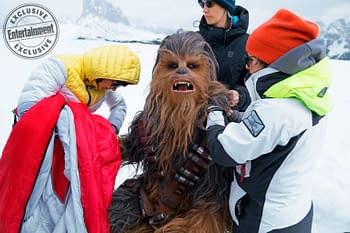 Beauty secrets: Joonas Suatamo's Chewbacca gets his hair groomed by members of Solo's makeup department.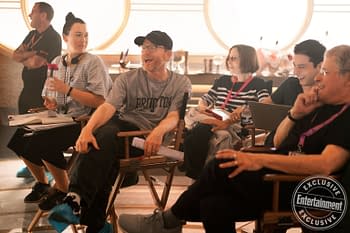 Yacht life: From left: Ron Howard and co-writers Jon Kasdan and Lawrence Kasdan set up shop on crime-lord Dryden Vos' yacht.
The movie is due out this week so expect more information about the production to come out soon.
Summary: During an adventure into a dark criminal underworld, Han Solo meets his future copilot Chewbacca and encounters Lando Calrissian years before joining the Rebellion.
Solo: A Star Wars Story, directed by Ron Howard, stars Alden Ehrenreich, Emilia Clarke, Donald Glover, Woody Harrelson, and Thandie Newton. It will be released May 25th.
Enjoyed this article? Share it!