In case you didn't realize, a friendly reminder that it's been a year since Star Wars: The Last Jedi hit theaters [and the fandom] with all the impact of a speederbike into a tree on Endor.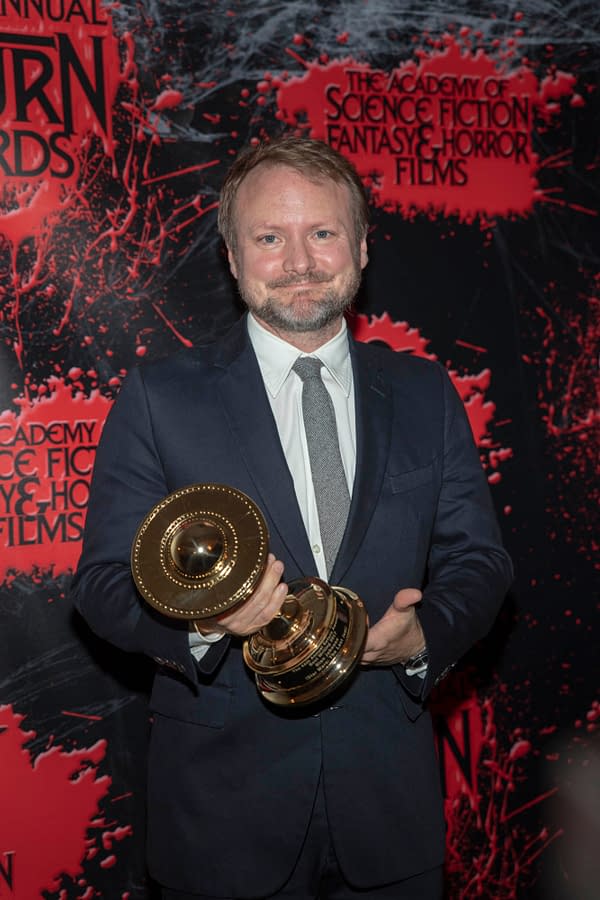 There are still heated debates about the pros and cons of Episode VIII, raging emotions on both sides of the fandom spectrum positive their opinion is "the only one".
Director Rian Johnson has been the recipient of most of the ire/praise, and he took to his Twitter account to post a heartfelt thanks one year after the release of Star Wars: The Last Jedi.
Want to thank all the amazing passionate thoughtful kind creative talented supportive argumentative opinionated respectful open-hearted inspiring AMAZING Star Wars fans for the past year. Getting to hear from & meet so many of you has been the experience of a lifetime. ❤️

— Rian Johnson (@rianjohnson) December 15, 2018
>This< writer was lucky enough to speak with Johnson face-to-face at The Saturn Awards earlier this year, and told him thank you for his wonderful film. (Obviously, I'm on the side of the loved it argument, minus Kanto Bite and some other things.) He was as gracious as one could hope, and took the time to LISTEN, which he didn't have to.
So, from the bottom of our Cosmic Conflict programme hearts, thank YOU Rian Johnson; for your art, for your voice, and for your unwavering faith in fans and critics alike.
Star Wars: The Last Jedi is currently streaming on Netflix.
Enjoyed this article? Share it!