When the credits rolled on Avengers: Endgame it was quite clear that star Robert Downey Jr. is moving on the Marvel franchise. This isn't that surprising considering he's been involved since 2008 [earlier if you count production] so it's something people have been preparing for. The question then became what would happen to the mantle of Iron Man. Other people besides Tony Stark have worn the suit so maybe it was time for another. Eve Ewing on twitter (via Screen Rant) said that Downey Jr. threw his support for Riri Williams aka Ironheart to make an appearance in the Marvel Cinematic Universe.
The real story here is that @RobertDowneyJr said publicly in a room full of people that #Ironheart should be in the MCU. I went straight back to the press area afterward and was like YOU ALL HEARD IT, WRITE THAT DOWN https://t.co/WoursjnRdW

— wikipedia brown, consistent hand-washer (@eveewing) June 16, 2019
Riri Williams first appeared in Invincible Iron Man Vol. 2 #7 and was created by Ewing, Brian Michael Bendis, and Mike Deodato. She has gone on to have her own comic titular comic which began in November of 2018. The Marvel Cinematic Universe is always looking to expand its roster and add some more diversity. Now that Downey Jr. is out bringing in a character like Williams would accomplish that diversity push and be a breath of fresh air to the genre as a whole.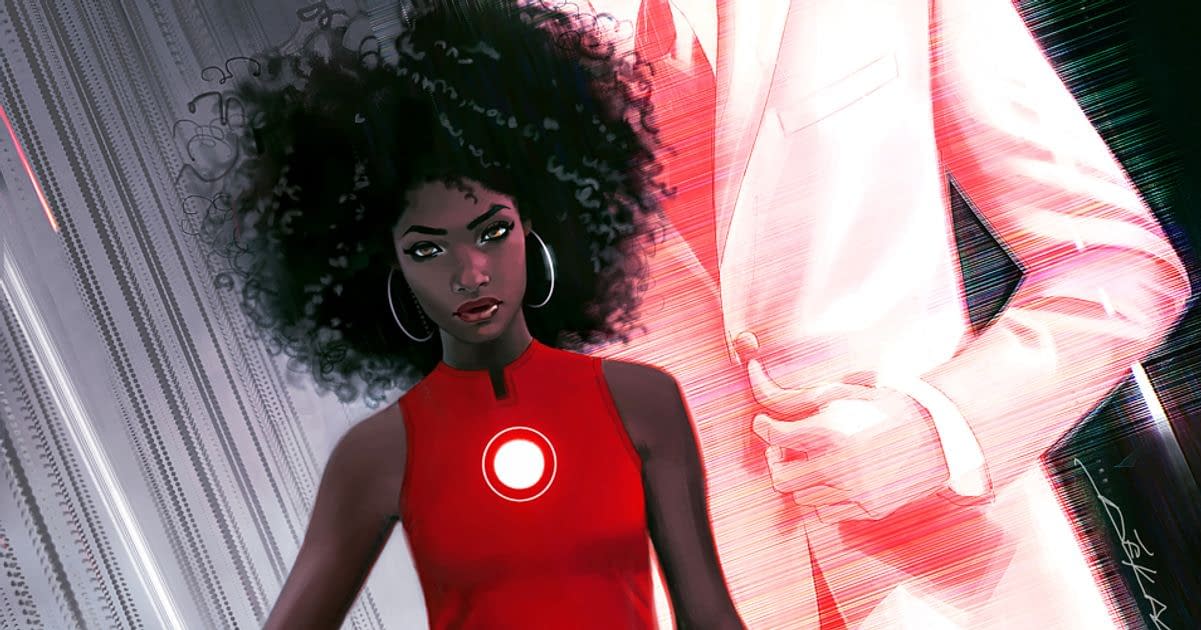 Summary: After the devastating events of Avengers: Infinity War (2018), the universe is in ruins. With the help of remaining allies, the Avengers assemble once more in order to undo Thanos' actions and restore order to the universe.
Avengers: Endgame, directed by Anthony and Joe Russo, stars Robert Downey Jr., Chris Evans, Scarlett Johansson, Jeremy Renner, Mark Ruffalo, Chris Hemsworth, Josh Brolin, Karen Gillan, Paul Rudd, Brie Larson, Benedict Cumberbatch, Don Cheadle, Tom Holland, Chadwick Boseman, Paul Bettany, Elizabeth Olsen, Anthony Mackie, Sebastian Stan, Letitia Wright, Dave Bautista, Zoe Saldana, Chris Pratt, Evangeline Lilly, Jon Favreau, Sebastian Stan, Pom Klementieff, Michelle Pfeiffer, Gwyneth Paltrow, Sean Gunn, Katherine Langford, Ty Simpkins, Winston Duke, and Danai Gurira. It's out now.
Enjoyed this article? Share it!