If you haven't seen the season finale of Riverdale, stop reading now. There are spoilers ahead.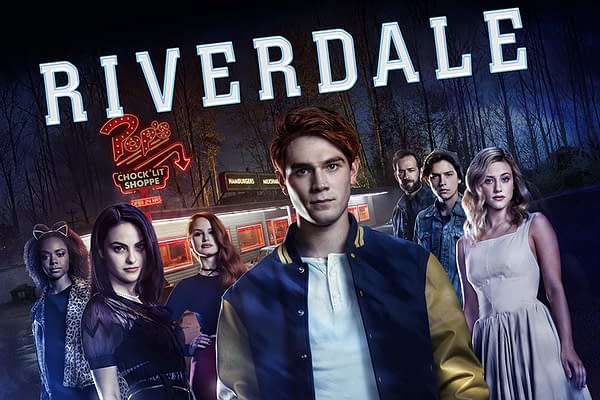 For the rest of us, we already know that Fred Andrews was shot in the abdomen during the season 1 finale of Riverdale. The scene came as a complete shock, and is one hell of a cliffhanger. While I'm erring on the side of hope, many fans are speculating that Fred won't survive, thus creating new tension and a new mystery for season 2. I personally don't think the writers would do that again (as it would come off as being a one trick pony show), but we really don't know.
Show runner Roberto Aguirre-Sacasa has teased fans on twitter with a looming image of a spilled milkshake (presumably in blood) and the title of episode 14, "A Kiss Before Dying".
Here we go. Season Two of #Riverdale is officially underway! Are you ready? pic.twitter.com/tPvMcRzv8t

— RobertoAguirreSacasa (@WriterRAS) May 23, 2017
The spilled milkshake is from Life With Archie #36, where Archie is shot to death inside of Pop's. Originally the milkshake wasn't in a pool of blood, it was just spilled over. Could the photoshop picture allude to the fact that Fred did in fact die the same way Archie did in the comic?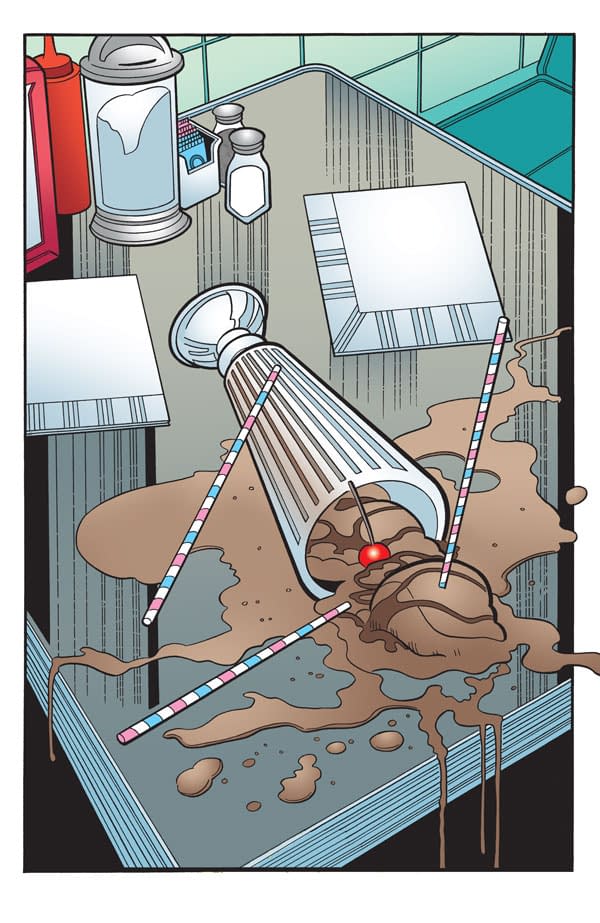 The title is also pulled from a 1956 movie of the same name, where a young man is pursuing a young heiress in hopes of getting his hands on her fortune. If that doesn't scream Archie and Veronica, then I don't know what to tell you. Here's hoping season 2 comes sooner rather than later!
Enjoyed this article? Share it!