Posted in: Games, Movies, Video Games | Tagged: entertainment, games, Harmonix, Rock Band, rock band 4, video games
---
Rockband 4 Has Been Officially Announced For This Year Rumours of Rock Band 4's release have been circulating for a few weeks, but today those have all been laid to rest. That's because they're all true. Harmonix announced that the game is coming to PlayStation 4 and Xbox One this year.
Crucially though, if you bought tons of DLC songs on Rock Band 3, all your purchases will carry over. That is pretty huge as it'll mean some players will come into the game with a massive library. If you've swapped console manufacturer though, you'll be out of luck. You won't be able to transfer DLC from Xbox 360 to a PlayStation 4 for example.
Perhaps even more importantly, if you have old instruments lying around, those 'could' also work. That means if you've dived in to Rock Band before, in theory you won't have to buy the instruments again. This isn't confirmed 100%, but in an interview with IGN, Harmonix Creative Officer Alex Rigopulos said:
It is a challenge, but it's something that [Sony and Microsoft are] working actively with us on. I am confident that we'll be able to find workable solutions.
There are also new instruments coming from Mad Catz if you do want to purchase new peripherals.
Here is a video announcing the game:
[youtube]https://www.youtube.com/watch?v=Pc0RECohAZ0[/youtube]
With rumours of Guitar Hero's return this year too, it seems like we really are set for another dive into the battle of the bands. That fight will likely come down to if Activision offer similar DLC and peripheral incentives. If not, it's going to be a hard sell.
---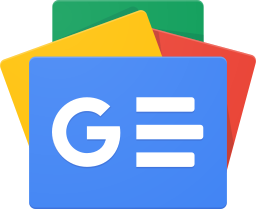 Stay up-to-date and support the site by following Bleeding Cool on Google News today!