Roll Out Your Fantasy Dungeons With Inkwell Ideas' DungeonMorph Dice
By Christopher Helton There is always demand for good tools that will help lighten the work load for a busy fantasy roleplaying game master. At Gen Con I ran into one such tool, the DungeonMorph dice from Inkwell Ideas. Originally launched in 2011 by a successful Kickstarter project, the DungeonMorph dice are a set of 1" dice that have a dungeon geomorph (sort of like a piece of a map that can be combined, jigsaw puzzle-like to create a larger image) on each side. You can string these geomorphs together and use them to create a dungeon for your game's adventuring party.
Recently retooled and released, the first set of the new run of these dice came out earlier this year. Called the "explorer set," these dice contain geomorphs of tombs, libraries, traps, mage's sanctums and other fantasy dungeon elements. The "adventurer" and "spellunker" sets come out in October and will features images of barracks, worship rooms, great halls, and natural caverns that can all be combined to make fast dungeons for your fantasy games. I have been using the dice of the explorer set to create some premade mini-dungeons. I have a 5×5 Rhodia pad (graph paper with 5 squares to the inch) that I can transcribe the geomorphs from the DungeonMorph dice into, so with a minimum of effort I can come up with a quick and easy few hours of play with a few friends and the fantasy RPG of our choice. With a little bit of prep in advance you can roll out a game pretty quickly with these dice. While their size makes them a bit too large to keep in a dice bag with your regular dice, you can easily put a set into a backpack or messenger bag. Christopher Helton is a blogger, podcaster and tabletop RPG publisher who talks about games and other forms of geekery at the long-running Dorkland! blog. He is also the co-publisher at the ENnie Award winning Battlefield Press, Inc. You can find him on Twitter at @dorkland and on G+ at https://plus.google.com/+ChristopherHelton/ where he will talk your ear off about gaming and comics.
---
---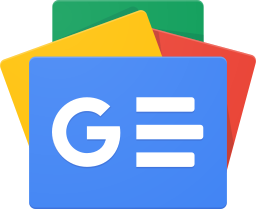 Stay up-to-date and support the site by following Bleeding Cool on Google News today!