Hulu Renews Marvel's Runaways and Future Man
Hulu had a very good day yesterday. The Handmaid's Tale took home a few Golden Globes, and to celebrate that fact, Hulu has announced that they are renewing two of their freshmen series: Marvel's Runaways and Future Man (via Entertainment Weekly).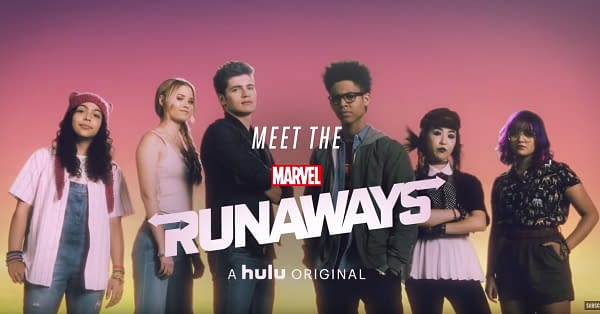 Marvel's Runaways debuted in late 2017 and has been slowly releasing its first season over the last several weeks. It follows a group of teenagers in Los Angeles who find out that not only are their parents super villains that have been killing people, but that several of the kids have powers of their own. The first season wraps up this week, and as an aside, I've been noticing that while the show is called Runaways, the kids in questions have yet to run away. So maybe that's what the second season will be about, since the finale drops tomorrow. It takes place in the Marvel Cinematic Universe, but has, thus far, kept the connections very loose. Future Man came out in November, as well, and follows Josh Hutcherson as a janitor-slash-gamer who is recruited by people from the future to save the world. The comedy series has been well liked by critics and fans. According to EW, the show will return for a second season that will have 13 episodes.