Black Panther means a lot to a lot of people, and it looks like that includes Sandra Bullock. At the 90th Academy Awards, Bullock spoke to Access Hollywood about how the movie affected her as a mother of two black children.
"I'm so grateful to Marvel because about five years ago, my son asked me if there were any brown Legos," the actress explained. "And I said, 'Yes, there are,' and I got a Sharpie and I turned Spider-Man brown, I turned the Legos brown, and I don't have to turn them brown anymore."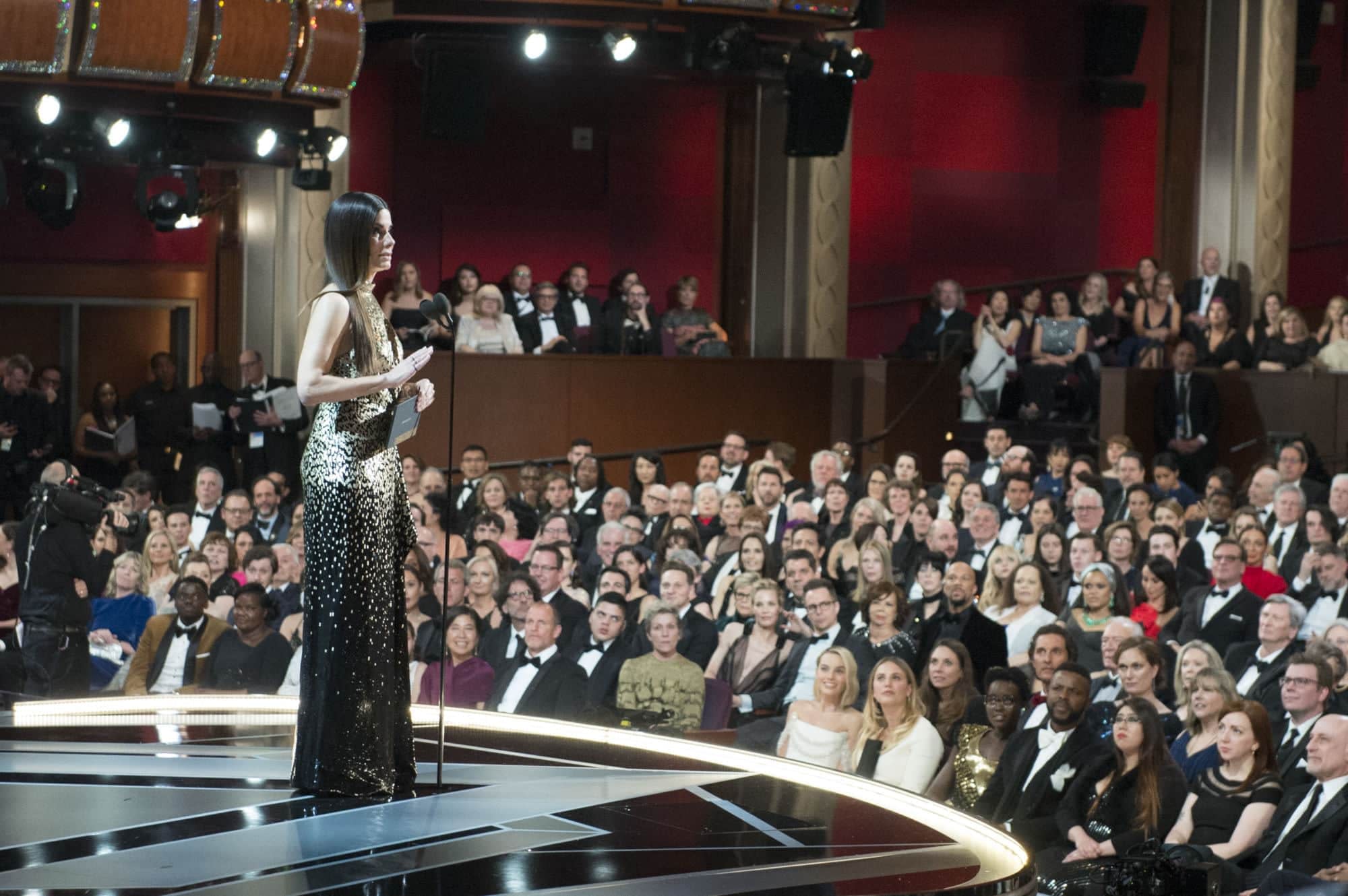 She was so overcome with emotion when she met the cast of the movie backstage that she started to cry.
"I started to cry backstage when I was telling [the Black Panther cast] how much the film meant to me as a woman, but how much it meant to me as a mother," she said.
While she admits that her kids haven't seen it yet (she believes they are too young), she admits that she did buy swag for her daughter before the movie even came out.
"I bought her swag before it even came [out]," Bullock said. "She runs around in the Black Panther mask. Which is scary when she comes out of the dark."
Bullock, when asked if she believes we're going to see Black Panther back in the Oscars next year, seemed very confident that we would.
Summary: T'Challa, after the death of his father, the King of Wakanda, returns home to the isolated, technologically advanced African nation to succeed to the throne and take his rightful place as king.
Black Panther, directed Ryan Coogler, stars Chadwick Boseman, Michael B. Jordan, Lupita Nyong'o, Danai Gurira, and Martin Freeman. It's out now.
Enjoyed this article? Share it!