Scary Stories To Tell In The Dark 2 Is On Its Way
Scary Stories To Tell In the Dark will get a sequel. André Øvredal will return to direct the sequel, with writers Dan Hageman and Kevin Hageman again writing the script form a story by Guillermo del Toro. Paramount Pictures will c0-finance this one with eOne after the latter helped Lionsgate bring the first film to the screen last summer. The 2019 film grossed over $170 million worldwide and was a modest hit. Critics more loved it than fans judging from the "C" Cinemascore audiences gave it, and for a PG-13 studio horror film, featuring some pretty gnarly effects. It was based around the Scary Stories To Tell In The Dark novels by Alvin Schwartz. The news was reported on by Deadline.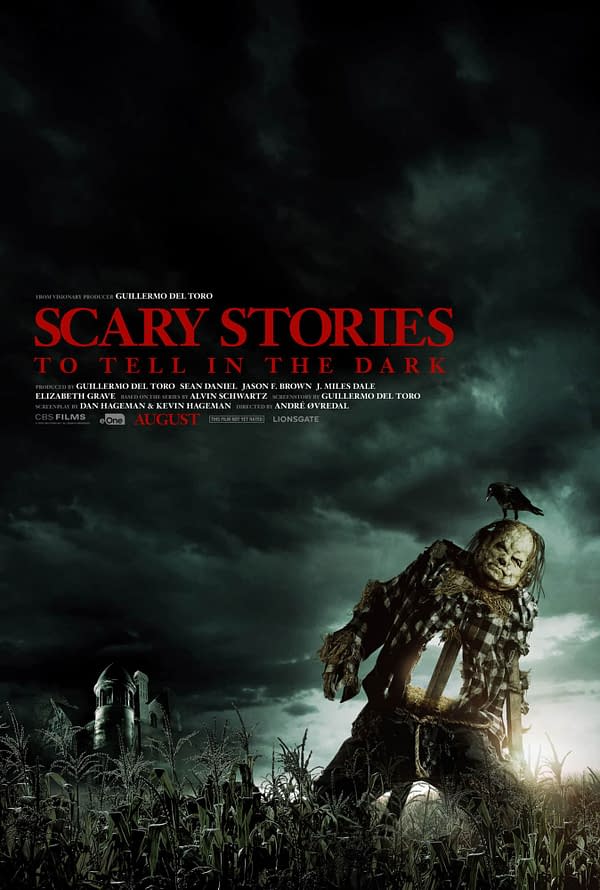 Scary Stories An Unlikely Franchise
After that box office run, it is a little surprising that there will be a sequel. The story is not being discussed at this time, but with the books to pull from, you can probably figure out what the sequel will cover pretty quickly. What was stunning is how closely they nailed the look of the Stephen Gammell illustrations from the books. I get that they didn't want to do an anthology film, but now with a sequel coming, it may have made a bit more narrative sense. What do I know, though.
There is no word yet on the cast, or even when the production will ramp up. Given that they will want to strike while people still have the first film on their mind, the Scary Stories To Tell In The Dark sequel will begin production as soon as they can safely. This is also yet another notch fro Paramount, who all of a sudden is set up as one of the stronger studios outside of Disney.