Stephen King's Sleepwalkers came out on Blu-ray from Scream Factory last week, and they were kind enough to send one over for us to take a look at! This is one that I have been eagerly anticipating, so let's take a look at what they did with this one!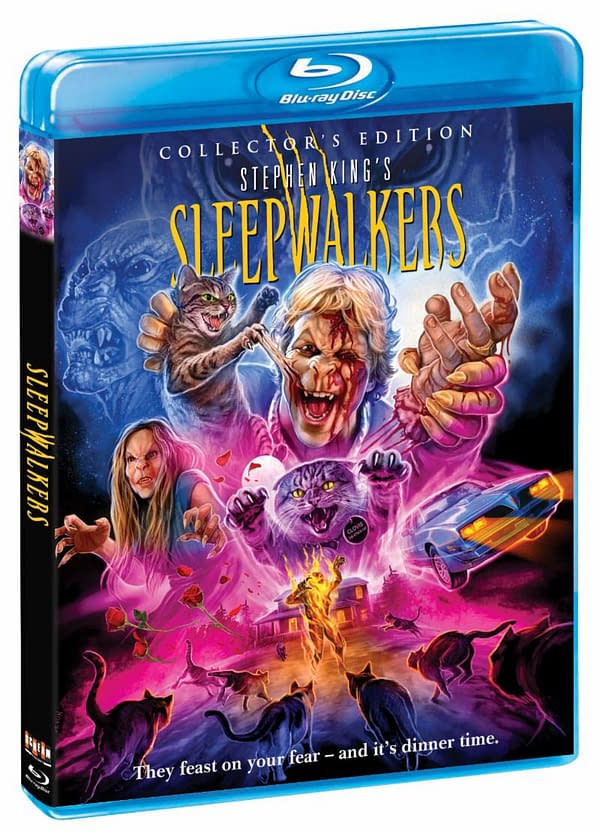 Film: 🍿🍿🍿
Sleepwalkers has always been one of those films that nobody remembers loving. Some of the most fun Stephen King stories are his crazy, lesser-known ones and this for certain falls into that category. Campy in all the best ways, it features some great make-up effects and is a riot to rediscover. Madchen Amick, Brian Krause, and Alice Krige are all good, and you can tell they are just going with the flow and having a good time.
Picture Quality: 🍿🍿🍿
This looks to be the same transfer of the film from the 2012 release of the film from Image Entertainment. Luckily, there is not much bad with that one. There is very little blur, people's features are nice and clear. Whatever print they used to create this transfer must have been in perfect shape. The reason I gave it three popcorns out of five is for the lack of a new 2k/4k transfer. That is Scream Factories bread and butter, and with such a good transfer to work with already, it would have really elevated the release. Oh well.
Sound Quality: 🍿🍿🍿
The DTS-HD Master is fine. Dialogue is easy to decipher and the levels are good. Background fuzz can be found in a few spots, but nothing worth crying about. The soundtrack and score fade well into the background depending on what's happening on screen, and for those with surround systems, this is a pretty front-heavy presentation. Nothing spectacular, but solid.
Special Features: 🍿🍿🍿🍿
This is where this one shines. The new interviews with director Mick Garris, Madchen Amick, Brian Krause, and Alice Krige are awesome, I love when they just put a couple people together like Amick and Krause and let them have a conversation. Garris is one of the best mind's in horror and I love hearing him talk about it. The new commentary with those three is fun, and the look at the FX work is also interesting and fun. Throw in the trailers and such and it is yet another Scream Factory home run.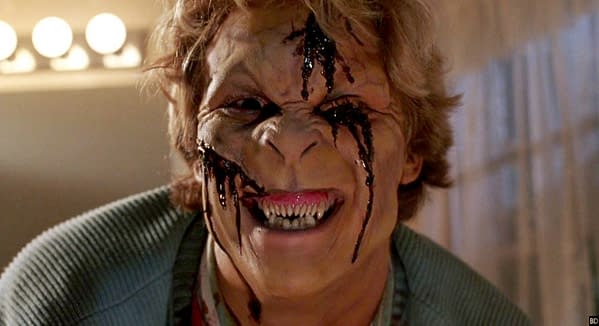 This is a forgotten gem from the early 90's that is right in the Scream Factory wheelhouse. Sleepwalkers is not the best King adaptation, but it is a delight to watch again and the special features on the disc are top notch. If you would like to order yourself a copy, you can do so here.
Enjoyed this article? Share it!