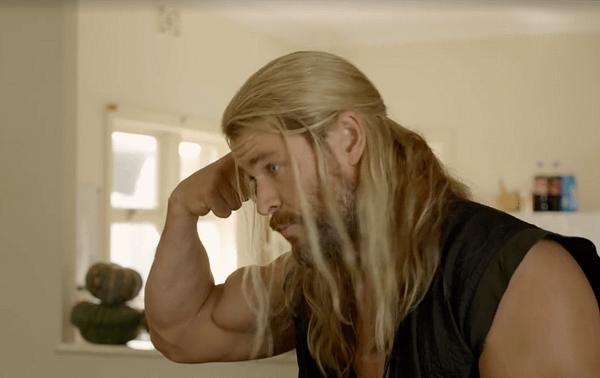 Doctor Strange is out on Digital HD today, and just because you're too impatient to wait for the Blu-Ray on February 28 doesn't mean you have to miss out on some of the awesome special features. If you download the digital version, for instance, you can watch Team Thor 2, the sequel to the Team Thor short film that was the best part of the Captain America: Civil War 2 Blu-Ray (and that wasn't even a bad movie!). In the original, we saw what Thor was up to while the rest of the Marvel Cinematic Universe heroes were busy fighting each other – taking a break from saving the world by living with an average guy named Daryl in Australia.
In Team Thor 2, the roommates are still together. You can watch a clip from it below:
See the full version by downloading the Digital HD release of Doctor Strange, or getting the Blu-Ray on February 28, or being a cheapskate and waiting until the full version gets uploaded to YouTube.
Enjoyed this article? Share it!