Before opening on Friday, Andy Muschietti's It reboot was already expected to break records, but it's already exceeded even those lofty expectations.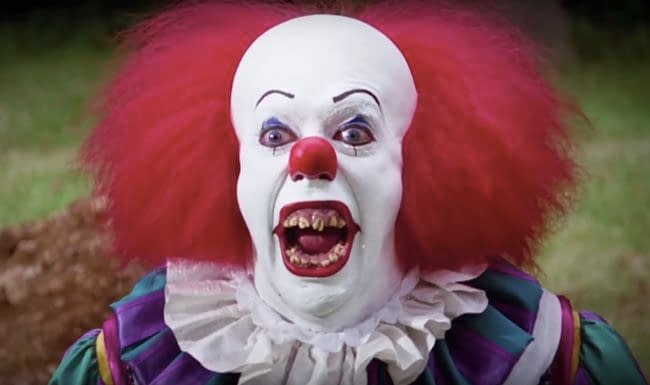 Going into the weekend, industry insiders had tagged It for a $70 million domestic opening, which would have broken the biggest September opening record held by Hotel Transylvania 2's $48.5 million in 2015 as well as the biggest horror movie opening, held by Paranormal Activity 3's $52.6 million from way back in 2011. But after just one day at the box office, It has already broken both of those records, with Saturday and Sunday's takes still to come.
Thursday Night Report: 'IT' Soars to R-Rated, September, & Horror Record $13.5 Million Start #IT #ITMovie https://t.co/TYFRB1yhRI

— Boxoffice Pro (@BoxOffice) September 8, 2017
#IT earned an estimated $51.0M on opening day Friday. #ITMovie

— Boxoffice Pro (@BoxOffice) September 9, 2017
On Thursday previews, It raked in an estimated $13.5 million, and followed that up on Friday with an additional $51 million. Estimates for the weekend have now been increased to $100 million or more, doubling both previous record holders. The movie is helped by positive word of mouth, an 88% Rotten Tomatoes score, and a dismal Summer box office where theatergoers seemed to be staying home, waiting for just the right movie to come out for.
That movie, it seems, is It. Have you seen It yet? If not, there's still time to push those box office numbers higher. And if so, maybe you'd like to see It again.
Enjoyed this article? Share it!