Posted in: Movies | Tagged: dead, e4, misfits, season 4, series 4
---
Simon And Alisha Won't Return In Misfits Series Four
Warning. There are Spoilers for Misfits to follow. It has just started on Hulu.com in the USA, so many Americans are still to catch up.
To that end, I'm going to write a paragraph to keep this off the front page of Bleeding Cool and the bit that gets quoted when they post this to Facebook. I got in trouble for the later before and don't really fancy a repeat performance. If you're not up to date with the UK showing of Misfits, I'm going to talk about casting and why and how Simon and Alisha may be replaced in the next series/season of this superpowers show like no other.
***SPOILERS***SPOILERS***SPOILERS***SPOILERS***SPOILERS***SPOILERS***SPOILERS***
Okay, Americans and spoiler-averse people gone. I hope.
We has already seen Simon die in Misfits, or rather his future self. But there was always the idea that such a future could be avoided. Well, at the end of the last epiosde of Misfits, Alisha is killed by someone who is already dead. As a result, Simon takes the decision to fulfill his destiny and go back in time to become Super Hoodie and save Kelly's life in the past, and dying in the attempt. The episode ends with Kelly, Curtis and two Rudy's taking their traditional rooftop pose, with an uncertain future ahead. Could there be any way to bring Simon and Alisha back?
No, there could not.
Actor Iwan Rheon posted on Facebook;
Thanks for all the comments and support. I'm so grateful for the opportunity that MisFits gave me and all the fun I had doing it. But I have left now and look forward to doing exciting new things. The show must go on!
And yesterday actress Antonia Thomas tweeted (since deleted);
Really hope you all enjoyed the last episode! I've had an amazing time on Misfits – thanks so much for all the support!

I won't be coming back for series 4 but I can't wait to see it! I've had an amazing time in Misfits – it has been epic!
Series 3 already had to deal with the abscence of Nathan – albeit with a reprieve at the end of the final episode – but with Rudy replacing him, many felt that worked really well. Now they have a couple in love, torn apart by time, to replace…
And is Kelly going to finally build a fucking rocket?
But here's the thing. On most shows, you can be confident that none of the cast are ever really in danger. On Misfits? They die. Which means on Misfits… anything can hapen.
---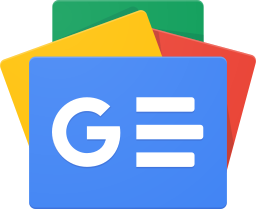 Stay up-to-date and support the site by following Bleeding Cool on Google News today!