"Sonic the Hedgehog": Ben Schwarz Shamelessly Sells Film With Live Animals
With the imminent release of Paramount's live-action Sonic the Hedgehog film, star Ben Schwartz commemorated Groundhog Day (February 2nd) with its prickly cousin, the hedgehog. Handling the live animal in the Tweeted video, the voice of Sonic teased fans with cuddly offerings for those who buy tickets to see the film.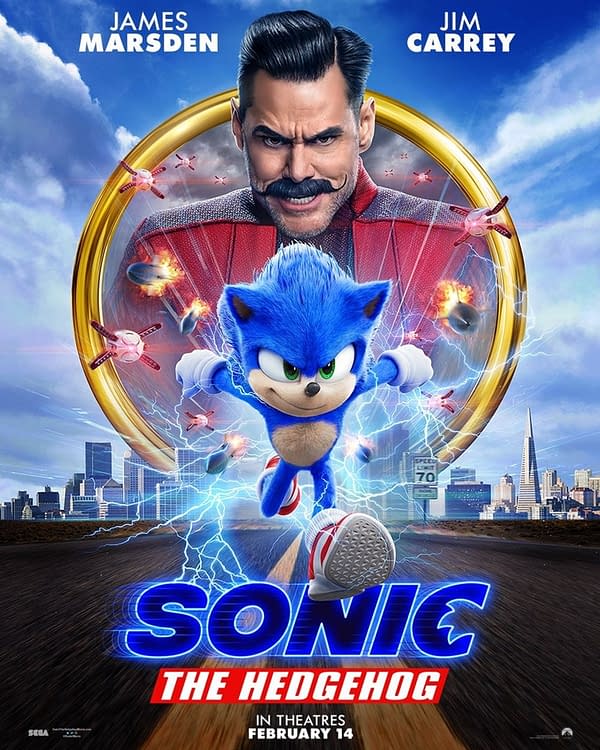 Promoting "Sonic"
Obviously, for legal reasons and for the sake of the gullible, they have to keep prospective pet owners guessing and intrigued at the offer. You know, as if selling the speedy video game mascot with attitude wasn't reason enough to sell the film. After watching the video, how can you not want to adopt a hedgehog?
Sonic tries to navigate the complexities of life on Earth with his newfound best friend — a human named Tom Wachowski. They must soon join forces to prevent the evil Dr. Robotnik from capturing Sonic and using his powers for world domination.
Whatever you decide to watch Sonic with your significant other, alone or your new miniature companion you sneak into the theater, you could be in on some adventure or mindless family entertainment. Based on the popular Sega franchise of the same name, Sonic is directed by Jeff Fowler and written by Patrick Casey and Josh Miller.
You can catch Schwartz in the Netflix animated series BoJack Horseman and Disney's DuckTales. He'll also be in the upcoming live-action science fiction comedy Space Force from the creators of The Office. Schwartz lends his voice in Hulu's animated Marvel series M.O.D.O.K. with star Patton Oswalt. The actor's currently filming the animated Rumble for Paramount in conjunction with WWE Studios.
The film also stars Jim Carrey, James Marsden, and Tika Sumpter. Sonic blasts into theaters on Valentine's Day (February 14th) with or without the free hedgehog.