"Spider-Man: Far From Home": Exploring the Visual Effects at Third Floor Studio
Sony flew out several members of the press for a field trip for the home release of Spider-Man: Far From Home and we have the chance to share all of the footage we got from that day. One of the extremely cool things that we got to do was see a presentation at Third Floor Studios. Third Floor Studios does visual effects for most of your favorite movies and sometimes we forget exactly how much work goes into those pretty pictures we see on our screens. Third Floor shared some never before seen footage and they were gracious enough to let me record their entire presentation. If you really enjoy behind-the-scenes stuff then the following videos are absolutely for you.
It's really cool that Third Floor shared some of these alpha and beta level test shots with us. Visual effects are sometimes things that we take for granted when it comes to big spectacle movies. It's cool to see how they are able to take some iconic scenes that start off looking like a video game from 1998 to the cutting edge tech we see today.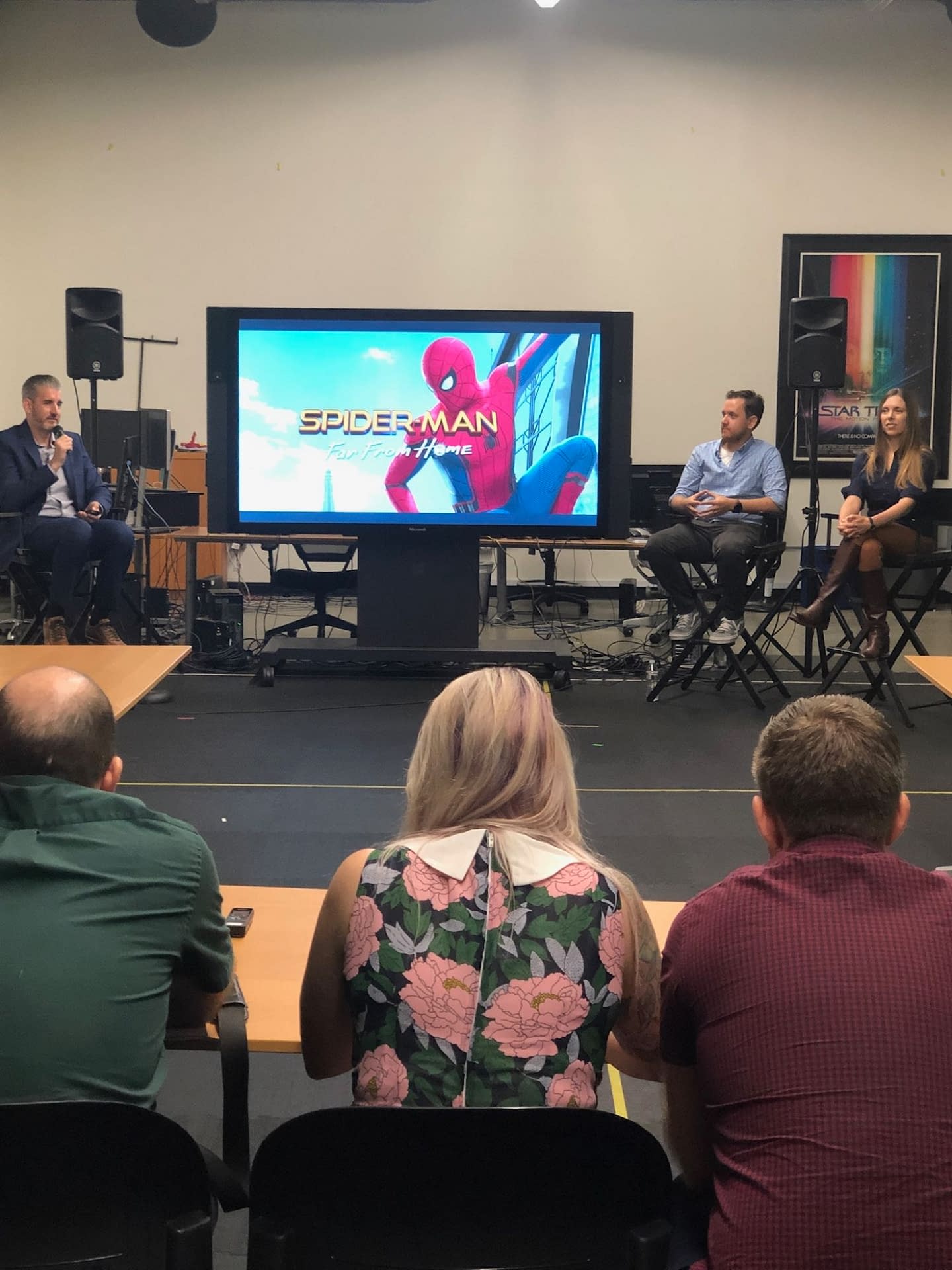 Summary: Peter Parker and his friends go on summer vacation to Europe, where Peter finds himself trying to fight off a new foe, Mysterio, who as his name indicates may not be all that he appears.
Spider-Man: Far From Home, directed by Jon Watts, stars Tom Holland, Marisa Tomei, Zendaya, Michael Keaton, J.B. Smoove, Numan Acar, and Jake Gyllenhaal.
Spider-Man Far From Home is available to Buy & Keep from Sky Store