Star Wars and Fantastic Beasts: J.K. Rowling is Repeating the Mistakes of Prequel Era George Lucas
They say that those who do not learn from the past are doomed to repeat it. Unfortunately, we often don't learn from our past and end up repeating it many times. That's just the human nature, and there isn't anything we can do about it aside from hope that the lessons sink in someday. There were a lot of mistakes made during the prequel era of Star Wars and unfortunately it seems that J.K. Rowling is making the same mistakes as she works in the prequel era of Harry Potter as well.
However, to really get into it we're going to need a spoiler warning for Fantastic Beasts: The Crimes of Grindelwald. If you haven't seen the movie yet, there is going to be some serious discussion of the plot, including the fates of most of the characters. .
.
.
.
.
.
.
.
.
.
.
.
.
.
.
.
Let's go back in time to the late 1990's. George Lucas is in the middle of working on a new trilogy of Star Wars films and fans are incredibly excited. Star Wars is one of the biggest franchises in the entire world and Lucas is surrounded by a lot of people who are fans and willing to tell him "yes" to all of his ideas. This has been documented by several people who were working on the sets of the new movies. There wasn't anyone around Lucas to tell him that the optics of some of his ideas might be a little problematic. There wasn't anyone willing to say "George, those aliens are coming across a little racist, maybe this is a bad idea."
He created Star Wars, who was going to tell him "no"? The people around Lucas got so caught up in the legacy that they failed to check these ideas because — like all creatives — we all have blind spots and make mistakes. That's why having other people around that can call us on those mistakes is so important.
And now it appears that J.K. Rowling is repeating the mistakes of Lucas with her Fantastic Beasts series of prequels. Once again we're stuck with bad optics that no one seemed willing to call Rowling on because of the legacy that she created. One of the big ones this manifests is how Fantastic Beasts: The Crimes of Grindelwald treats its female characters and the few women of color in particular.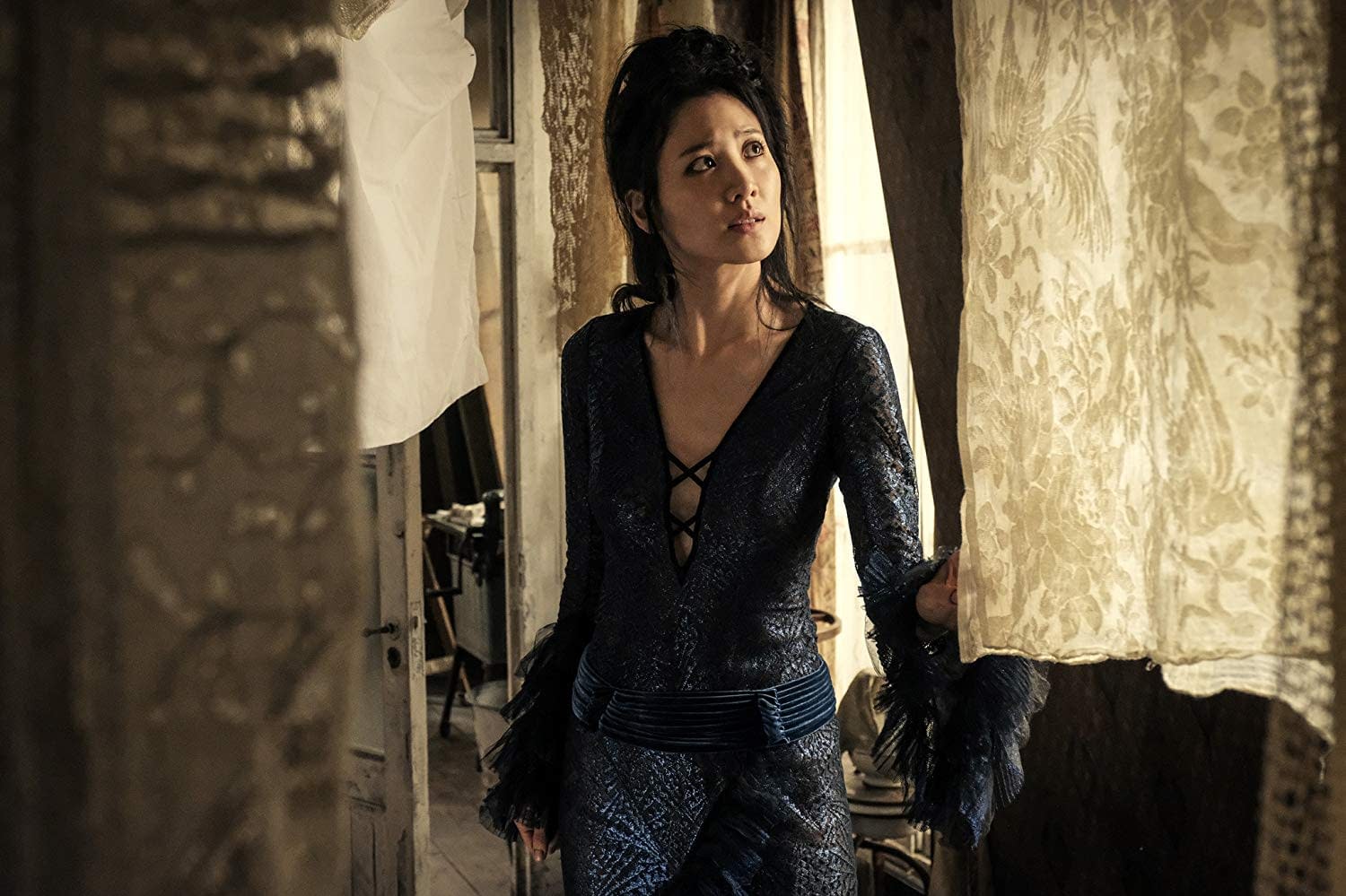 The one that caused the biggest uproar before the movie even came out was the reveal that Claudia Kim would be playing Nagini. In the original books, Nagini was the pet snake of Voldermort and one of the hocruxes. Now, Rowling has revealed that Nagini was once a woman who had a blood curse. She could transform into a snake and, at some point, she would lose the ability to change back into a person. The Fantastic Beasts series has already come under fire for showing a version of New York [in reference to the first film] that was very white and their version of Paris in the second movie wasn't any better.
Nagani is one of the rare women of color in this series and no one pointed out that having her eventually become the pet of what is essentially a wizard who wants to commit genocide looks bad. When it came to the actual movie, Nagini serves no purpose at all. She walks around with Credance and appears to be his support. However, we don't see why she likes him or why he likes her. They appear to have met at some point and now they are friends. Maybe more than friends, it's very unclear because on top of doing almost nothing throughout the entire movie, Nagini also has almost no lines. We don't know anything about her, including something as basic as her last name.
The other woman of color who gets the short end of the stick is Leta Lestrange. As previously mentioned, the world of Fantastic Beasts is already very white, so seeing Leta as a black woman was a welcome change. However, while her story is important, it also has nothing to do with her. Her history is linked to trying to figure out who Credance is, and nothing really to do with her. She was romantically involved with Newt Scamander and now she is engaged with Theseus Scamander. However, the movie doesn't take any time to really explore this dynamic between Leta and the brother, or between the Scamander brothers. Her main plot purpose is to drop a huge amount of exposition that has nothing to do with her in the end and then die sacrificing herself for the Scamander brothers.
Leta could have been an interesting character but instead, the movie gives her some of the laziest story beats including making one of the few black women in this series a product of rape and hated at Hogwarts. She has no agency, no story of her own, and she is killed when we know almost nothing about her.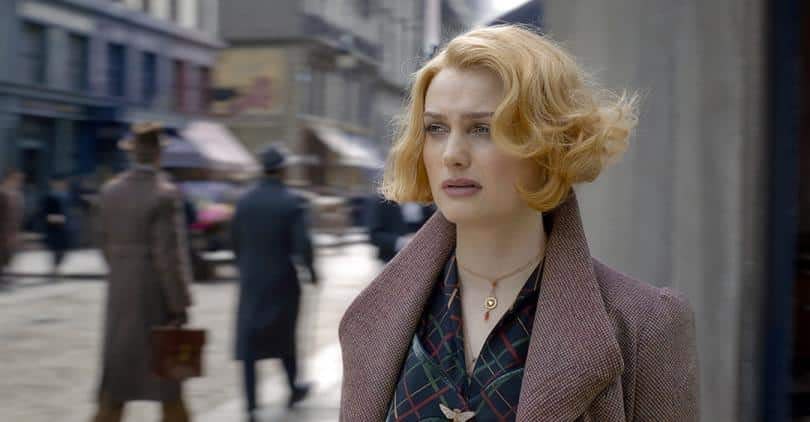 The Goldstein sisters, Tina and Queenie, aren't any better. Rowling established back in 2014 that religion exists in the wizarding world and that the only exception is Wicca for rather obvious reasons. While the Goldstein sisters never explicitly say they are Jewish or practicing Jews, their name suggests that they have Jewish backgrounds.
By the end of the movie, Queenie has decided to join up with Grindelwald, seemingly because she believes he will allow her to marry Jacob. There are a lot of parallels there including bans on interracial marriage and the ban against Jews and non-Jews getting married in pre-World War II Germany. However, again, the optics are all wrong. A Jewish character joins up with the wizard version of Hitler and no one thought to say that that comes across badly. Tina is problematic in the most basic way in that she has no story of her own and almost zero agency at the end of the day.
Finally, there is the way the movie uses World War II as a plot point. The parallels between Hitler and Grindelwald are about as a subtle as a 2×4 to the face — and Rowling has appeared to confirm these parallels in the past. In Fantastic Beasts: The Crimes of Grindelwald, he shows shows his followers images of things to come including the Holocaust and the bombing of Japan as motivation to turn against the humans. This is fear mongering at its best and the movie very clearly says that it is. However, and again we're talking about optics here, the idea of using the very real events that costs millions of people their lives as fodder for a story about magical wizards can come across as a little insensitive. Someone should have pulled Rowling aside to point all of this out but there doesn't seem to be anyone telling her "no" which is the problem.
Fantastic Beasts: The Crimes of Grindelwald is getting a critical beating and opened the lowest box office of any of the Harry Potter movies so far. Warner Bros. has three more movies ordered and we have to wonder if someone is going to help Rowling out of this hole she's dug herself into. There need to be checks and balances even for the people who create our favorite media. No one is perfect and not every idea is a good one.