"Star Wars": J.J. Abrams Talks Emperor Palpatine and Snoke
When the first trailer for Star Wars: The Rise of Skywalker dropped at Star Wars Celebration Chicago and the voice of Emperor Palpatine rang out to say that fans lost their minds would be an understatement. Palpatine hadn't been mentioned in the new trilogy even if his influence, along with Darth Vader's, seemed baked into the DNA of the First Order. Now that we know Palpatine is returning in some context people are wondering if that was the plan from the start. Uproxx got the chance to interview director J.J. Abrams and asked if it was always in the cards for Palpatine to turn.
Well, when you look at this as nine chapters of a story, perhaps the weirder thing would be if Palpatine didn't return. You just look at what he talks about, who he is, how important he is, what the story is — strangely, his absence entirely from the third trilogy would be conspicuous. It would be very weird. That's not to say there was a bible and we knew what happens at every step. But when Larry Kasdan and I worked on The Force Awakens, we didn't do it in a vacuum. We very purposely looked at what came before. We chose to tell a story that touches upon specific things and themes and ideas that we've seen before, to begin a new story. But we examined all that came before to ask where does this feel like it's going?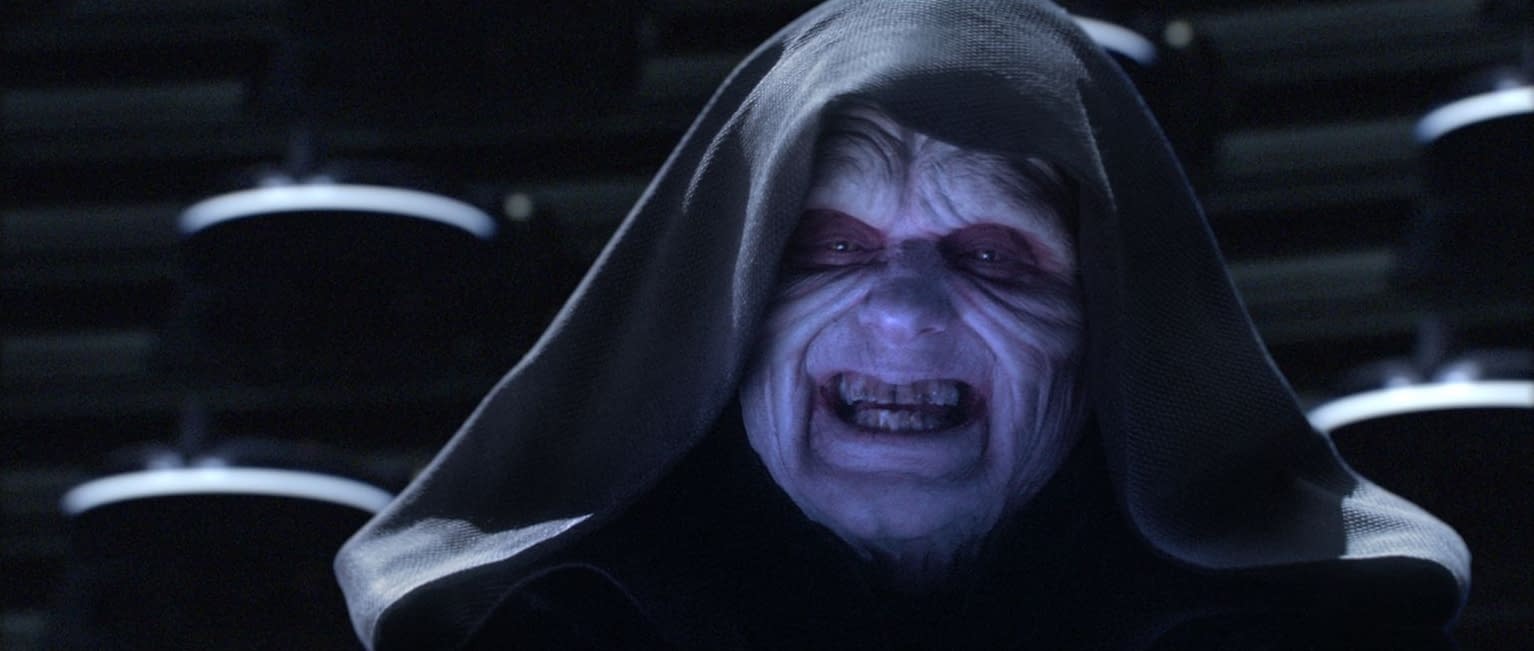 Abrams went on to say that the threads were there and he even met with Star Wars: The Last Jedi director Rian Johnson to see if the plans lined up at all and turned out that they did. Abrams was happy that things he thought of five years ago were now going to be a reality.
So there were discussions about that at the time. Yet, like any beginning, you want to put the threads in, but you don't want to necessarily be literal about everything. And then when Rian was brought on to do The Last Jedi, we met and we talked about things and he wrote his story. And when I read it the script, I realized this didn't get in the way of anything Larry and I talked about that I thought I'd get to. There were some very specific things we did get to do in this movie that we were laughing and going, "Oh my god, we're finally doing that thing we talked about five years ago."
One of the things that fans have complained about when it comes to The Last Jedi is that we don't know who or what Snoke really was. He was killed off in the last movie but, much like Palpatine, his presence cannot be ignored when it comes to characters like Kylo Ren and his Knights of Ren. Abrams was asked if we are going to get a better idea of what Snoke was in this next entry in the Star Wars universe.
I will say, without giving anything away, knowing this movie is an ending is, for me infinitely more challenging than a beginning. We knew we needed to provide answers. And while there may be some things that aren't entirely demystified by the end of it, we wanted to make sure people left feeling that they were satisfied. So I hope, on a number of issues, people will leave and feel like that it's a true ending and not an advertising ploy. We really are bringing it to an end.
The question for both of these characters becomes whether or not the answers that Abrams and his team are providing will be embraced by the fandom at large. It is good that Abrams has said multiple times that this is an ending and that it sounds definitive. There are likely going to be some loose threads hanging because there always are but when it comes to big story points it sounds like all involved are ready to bring this thing to an end.
Star Wars: The Rise of Skywalker, directed by J.J. Abrams, stars Daisy Ridley, Adam Driver, John Boyega, Oscar Isaac, Lupita Nyong'o, Domhnall Gleeson, Kelly Marie Tran, Joonas Suotamo, Naomi Ackie, Richard E. Grant, Keri Russell, Mark Hamill, Anthony Daniels, and Billy Dee Williams.
It will be flying into theaters on December 20th, 2019.