"Star Wars": New Picture of Rey from "The Rise of Skywalker"
The holidays are right around the corner which means it's time to look at all of the big movies that are coming out in the next couple of weeks. The winter season is becoming just as big of a blockbuster season as the summer while al of the awards movies try to make their presence known for voting purposes and year-end lists. There are a lot of movies coming out that are going to vying for your attention but here is one we're all going to see regardless. Fandango is doing their holiday movie preview and with it comes a new picture of Rey from Star Wars: The Rise of Skywalker. She's got a lightsaber and she looks ready to mess someone up.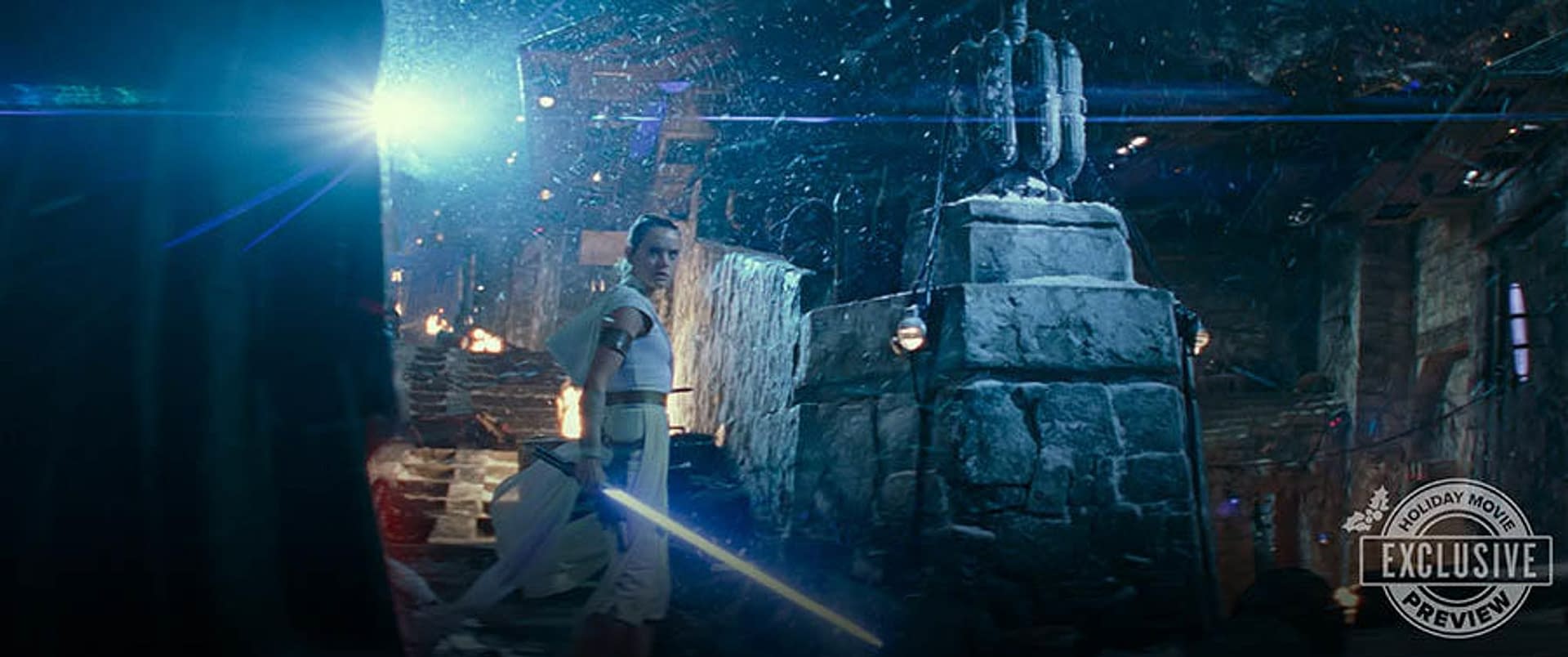 Now that we have a premiere date we should expect the marketing to continue for this movie but nothing that is going to give much away. Disney has been keeping this movie a secret for years and director J.J. Abrams loves to tease secrets. It's going to be interesting to see how this movie is received considering the fandom and how hard endings are to write under the best circumstances.
Star Wars: The Rise of Skywalker, directed by J.J. Abrams, stars Daisy Ridley, Adam Driver, John Boyega, Oscar Isaac, Lupita Nyong'o, Domhnall Gleeson, Kelly Marie Tran, Joonas Suotamo, Naomi Ackie, Richard E. Grant, Keri Russell, Mark Hamill, Anthony Daniels, and Billy Dee Williams.
It will be flying into theaters on December 20th, 2019.