Posted in: Movies | Tagged: Comics, dc, lauren faust, super best friends, wondercon
---
Super Best Friends Forever's Days Are Numbered
Peter S. Svensson has been speaking to Lauren Faust for Bleeding Cool at WonderCon.
Lauren Faust, acclaimed animator and director whose work has included Foster's Home for Imaginary Friends, The Powerpuff Girls, and a relaunch of some show with horses that's all the rage, is finishing up her run on Super Best Friends Forever.
There will be a total of only five 75-second long shorts featuring Supergirl, Batgirl and Wonder Girl, each of them aired as interstitials during episodes of Green Lantern or Young Justice.
Serious folks, just five for now. Straight from the pony's mouth.
Slightly on the upside, there was hope given for 'possible maybe perhaps we're not going to commit to it but lets tease the fanbase anyways possibly' more given at the DC Nation panel.
Faust pitched the idea of Super Best Friends Forever (from hereon merely SBFF) to Warners Animation, and then immediately set about casting the leads with actresses she's either worked with in the past, or admired greatly. No auditions here. Just a creative vision to portray teenage superheroines who are best friends, and all of whom are very different from each other.
Supergirl is the one heroine who is most like Faust, she says, due to her being an angsty hot head. Faust admitted to possibly having channeled some of her own past experiences into the Supergirl character.
On the other hand, Donna Troy is the one who looks more like Faust, as Faust says of being a tall lanky long-haired teenager,"She grew up before she grew out." But the character dynamics are all inspired to some extent by real life experiences that Faust had as a teenager.
The show will be making visual references to the Lynda Carter Wonder Woman series, the 60s Batman, the Challenge of the Superfriends, but not the Supergirl movie from the 80s – mainly because Faust hasn't seen it. Which is probably for the best.
The villains we'll be seeing in the five shorts will include Poison Ivy, Cheetah, Solomon Grundy and at least one more surprise villain. We won't be seeing Wonder Woman or the other heroes in these shorts as Faust explained that there really isn't enough time to do much of anything in them.
And fans of that other show take note: there are no plans for Comet the Superhorse, Supergirl's not-so-little pony to make an appearance.
[youtube]http://www.youtube.com/watch?v=_Qrzk-fHJWM[/youtube]
---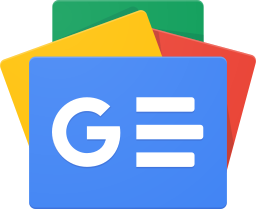 Stay up-to-date and support the site by following Bleeding Cool on Google News today!