Supergirl's Melissa Benoist Responds To Andrew Kreisberg's Suspension For Sexual Assault Allegations
Supergirl star Melissa Benoist has taken to Twitter to comment on the suspension of Supergirl and The Flash showrunner Andrew Kreisberg for sexual assault allegations. The news of Kreisberg's suspension broke this weekend, with 19 claims against him. DC Comics editor Eddie Berganza was also suspended and then reportedly fired for sexual harassment allegations over the weekend. These are the latest in a tidal wave of sexual harassment and assault allegations against powerful men in the entertainment industry and politics. In many cases, allegations have been "open secrets" in their respective industries, with people afraid to speak up about them for fear of damaging their careers.
"I am a woman who leads a show that supports equality and feminism, empowerment, and fighting for what is right," Benoist wrote. "I have always tried to conduct myself this way personally, as well. Sadly, the show and my career are a part of an industry that doesn't always mirror these sentiments."
"This is heartbreaking, and at times makes me feel helpless," she continued. "I know I'm not the only one who feels this way. But I'm an optimist. I believe lasting change is possible, and when people are mistreated, they should have a safe forum to speak their truth and always be heard. And when people commit crimes or harass others they should always be held accountable — no matter what industry they work in or how much power their wield."
"I've spoken up about it in the past — publicly and not so publicly — and I'll continue to do so," Benoist pledged. "All of us should, without fear or shame. We all need to hold ourselves to a higher standard. So this week, I'll head back to work on Supergirl even more commited to being a part of changing the norm by listening when people speak up, and refusing to accept an environment that is anything less than a safe, respectful and collaborative place.
---
---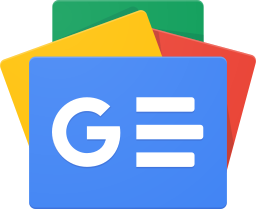 Stay up-to-date and support the site by following Bleeding Cool on Google News today!