Posted in: Movies, TV | Tagged: entertainment, letter 44, pax romana, Ronin, syfy, tv
---
Syfy Options Frank Miller's Ronin, Oni Press' Letter 44 And More For Series Adaptation
Now Syfy is joining everyone else in getting in on the comic book adaptation game too. Well, why not? There's probably some crossover already amongst fans of their genre programming.
THR reports Frank Miller's DC series Ronin is being developed as a miniseries, while Oni Press' Letter 44 is being eyed as a potential hourlong series.
Ronin was published in the 1980s and has been attempted before, by Darren Aronofsky most recently. Traditionally, it follows:
a legendary warrior — the Ronin, a dishonored, masterless 13th century samurai — who is mystically given a second chance to avenge his master's death. He finds himself suddenly reborn in a futuristic and corrupt 21st century New York where he must defeat ancient demon Agat, the reincarnation of his master's killer.
Syfy will put a slight twist on the story for their planned eight-part miniseries adaptation:
takes place eight centuries after a Japanese Ronin samurai failed to protect his master from a demon. He awakens in a futuristic, nihilistic New York in the body of Billy, a medical experiment. Now Billy/Ronin is chasing the demon, which has reawakened. Both parties want control of a sword with magical properties and will stop at nothing to get it back.
Letter 44 is described as a political space drama, with the series, if it makes it that far, will follow:
Stephen Blades, the new president of the U.S. who learns, via a letter from his predecessor, that seven years earlier, NASA discovered an alien construction project in the asteroid belt. A crew of heroic astronauts was sent to investigate and they're nearing the conclusion of their epic journey.
Meanwhile, Deadline also has Syfy comic book scoop, reporting the network is also developing a series based upon Jonathan Hickman's graphic novel Pax Romana, about:
a Special Forces team that travels back in time to Ancient Rome on the eve of World War III to "fix" the future by altering the past. Roman legions battle modern day attack helicopters, tanks and soldier as the leaders of the expedition fight over their vision for civilization.
---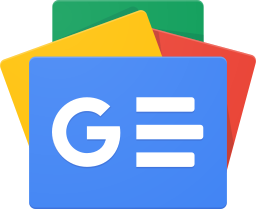 Stay up-to-date and support the site by following Bleeding Cool on Google News today!