That '9 to 5' Sequel Really is Happening With Original Cast Jane Fonda Says
Jane Fonda was part of the TCA summer press tour in Los Angeles today, and she happened to comment on the proposed 9 to 5 sequel that has been on-again-off-again.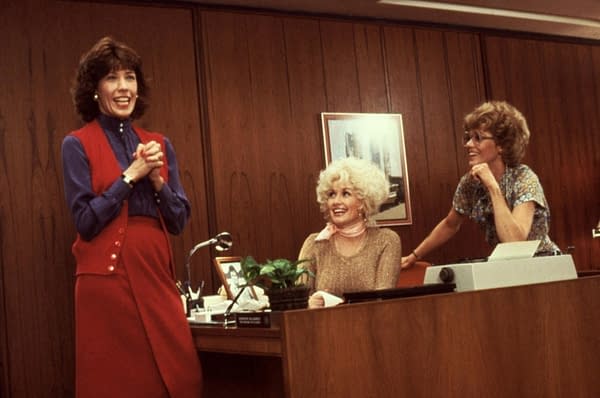 Back in February we reported (like most sites did) that there was a sequel in the works, with original 9 to 5 writer Patricia Resnick teaming with actress/writer Rashida Jones to pen a new script for the original cast.
Today, Fonda offered an update, saying that her current role with the film is as an executive producer, and that she and co-star Lily Tomlin are "working with the writers".
She went on to say that as of right now, "Dolly [Parton], Lily and I are all intending to be in it."
It's been almost 40 years since the original film, released in 1980, took a stab at surrealistic comedy surrounding women in the workplace. Fonda continued:
"I'm sorry to say the situation is worse today,""Today a lot of the work force is hired by an outside company. Who do you talk to if you have a problem?"
As to the current climate after the beginning of the #MeToo movement, Fonda said that she does think sexual harassment "will tend to drop," and that "guys are scared."
Considering everything happening right now, 9 to 5 would be a perfect title to get a sequel. We look forward to seeing it happen.