Awkwafina is becoming one of the busiest actors in Hollywood. Known more for her comedic roles, she gained more notoriety with her dramatic breakout performance in The Farewell. Her attention turns to the world of gaming. She plays Cheung Yin "Kelly" Sun regarded as the "World's Greatest Female Gambler" in The Baccarat Machine.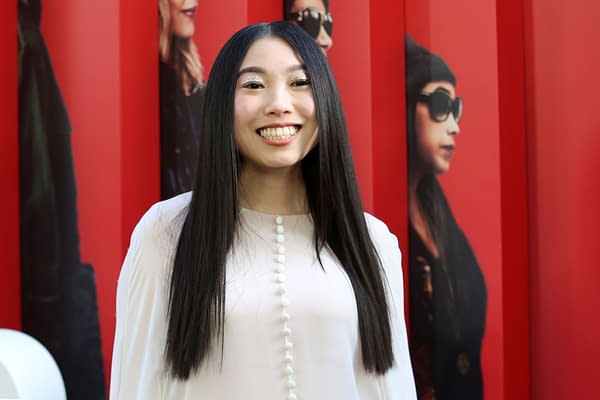 SK Global will produce and finance the film, according to The Hollywood Reporter. Jeffrey Sharp of Sharp Independent Pictures will join to co-produce. Andy Bellin pens the script while the producers talk with potential directors.
"The Baccarat Machine" Story
The Baccarat Machine is inspired by the article of the same name by Michael Kaplan published in Cigar Aficionado. It chronicles a young Chinese woman who turns a developed talent and obsession for payback into being the system at their own game. As casino firms conspire to ban her, she partners with famed poker player Phil Ivey to take them down. Using subterfuge, ingenuity, and persistence, their hard work pays off resulting in one of the hottest legal streaks documented.
In addition to The Farewell, Awkwafina also starred in Paradise Hills for Samuel Goldwyn Films, Between Two Ferms: The Movie for Netflix, The Angry Birds Movie 2 for Sony, and Jumanji: The Next Level for Columbia. She also made numerous TV appearances including Weird City, The Simpsons, Tuca & Bertie, and The Dark Crystal: Age of Resistance.
She stars in Awkwafina is Nora from Queens on Comedy Central. The actress is filming The SpongeBob Movie: Sponge on the Run. More upcoming films are Shang-Chi and the Legend of the Ten Rings for Marvel and the live-action The Little Mermaid for Disney.
To Hollywood's credit, it's better than their last attempt making an Asian gambler the focus of the story in 21 (2008). Based on the non-fiction book by Ben Mezrich about gambler Jeffrey Ma, Robert Luketic directed with Peter Steinfeld and Allan Loeb serving as writers.
While the novel chronicled Ma and five other MIT students raking millions from Las Vegas casinos, Hollywood had other plans. The studio whitewashed Ma to be the Caucasian Ben Campbell (Jim Sturgess). In a "Why bother" moment, Ben greets Ma in his cameo as "my brother from another mother."
Enjoyed this article? Share it!