Posted in: Flash, Movies, Warner Bros | Tagged: dc, dc studios, The Flash, Warner Bros
---
The Flash: Andy Muschietti On How [SPOILERS] Cameo Came To Be
The Flash director Andy Muschietti has revealed one of the big cameos that occur in the film. So consider this to be a SPOILER WARNING for the article.
---
Well, this is either a really good sign or a really bad one. The Flash has its first incomplete premiere at CinemaCon in April, and we got the chance to see the film. They were very specific about not revealing any spoilers for the film, so we made our one-tweet reaction and kept it pushing. However, now it seems that Warner Bros. has given director Andy Muschietti permission, or he has decided that they want to spoil one of the bigger cameos in the film. So that means either that ticket sales are really good, and they aren't worried about spoilers impacting what is already looking like a big box office. Or the ticket sales are bad, and they need these spoilers to drum up some hype for a film that has more baggage than an airport, and that was before the very serious allegations against Ezra Miller happened from 2020 to 2022.
However, getting into it will require a pretty big SPOILER WARNING. As someone who has seen The Flash and knows not only the context of this spoiler [in the way it was presented in the version of the film that was screened in April], it's not really one you want to know going in. However, if you want to be SPOILED for one of the major cameos where we won't discuss how it happens or in what context it happens, scroll beyond this image. If not, we'll get into all of this once the movie comes out and have a discussion in June.
.
.
.
One of the big cameos that turn up in The Flash is the Nicolas Cage version of Superman from the failed Superman Returns by Tim Burton that never came together. The fact that they are revealing this before the movie comes out is weird because, in the context of the story, it's a very "crowd moment" where you would want people to react. Mushcietti spoke to Variety about bringing Cage on to do the cameo and how Cage dove right into it.
"Nic was absolutely wonderful," Muschietti said. "Although the role was a cameo, he dove into it… I dreamt all my life to work with him. I hope I can work with him again soon. … He is a massive Superman fan. A comic book fanatic."
This is also one of those deep cuts where you have to wonder how many people who aren't terminally online will know what this reference even means. I personally use my retired parents as the metric for what a casual superhero fan thinks about these things, and they would be so confused by this reference. Finally, speaking only of the footage I saw at CinemaCon and knowing it could still be rough, it's surprising to hear that Cage was actually on set because he looked very fake.
The Flash: Summary, Cast List, Release Date
Warner Bros. Pictures presents The Flash, directed by Andy Muschietti (the IT films, Mama). Ezra Miller reprises their role as Barry Allen in the DC Super Hero's first-ever standalone feature film. Worlds collide in The Flash when Barry uses his superpowers to travel back in time in order to change the events of the past. But when his attempt to save his family inadvertently alters the future, Barry becomes trapped in a reality in which General Zod has returned, threatening annihilation, and there are no Super Heroes to turn to. That is unless Barry can coax a very different Batman out of retirement and rescue an imprisoned Kryptonian… albeit not the one he's looking for. Ultimately, to save the world that he is in and return to the future that he knows, Barry's only hope is to race for his life. But will making the ultimate sacrifice be enough to reset the universe?
The Flash ensemble also includes rising star Sasha Calle, Michael Shannon (Bullet Train, Batman v Superman: Dawn of Justice), Ron Livingston (Loudermilk, The Conjuring), Maribel Verdú (Elite, Y tu mamá también), Kiersey Clemons (Zack Snyder's Justice League, Sweetheart), Antje Traue (King of Ravens, Man of Steel) and Michael Keaton (Spider-Man: Homecoming, Batman). It will be released on June 16, 2023.
---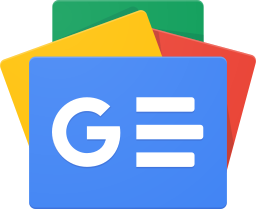 Stay up-to-date and support the site by following Bleeding Cool on Google News today!