'The Meg 2' Script Currently Being Worked On, Producer Says
Apparently the script for The Meg 2 is currently being worked on, at least according to producer Lorenzo di Bonaventura. Theoretically he'd be in a position to know, right?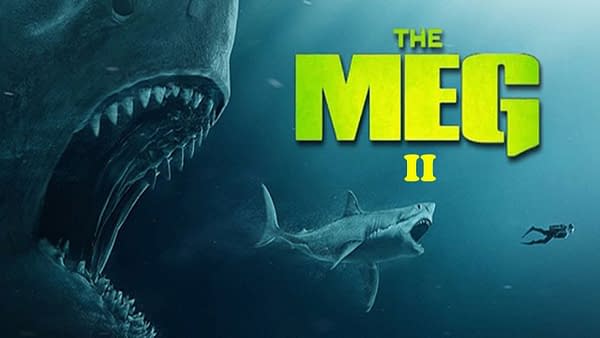 He told CinemaBlend:
We're working on a script. Yeah. So you never know until you get a good script. … I was very thankful that the audience got that we were just trying to have fun, [and] not take ourselves seriously at all.
Back in October of 2018 during the US-China Entertainment Summit, Executive Producer Catherine Xujun Ying said a sequel to The Meg is "definitely the plan." (Ying is also the VP of China Media Capital and CEO of its production company Gravity Pictures.) She continued, saying "it's still very early stages right now, but we're working or starting to work on it. We'd like to keep it a secret at this time."
Also, perhaps the more troubling bit of news, that plans for a full-on The Meg inspired theme park are currently in development for China. "Hopefully China will have the first Jurassic aquarium," Ying quipped. This of course gives >this< writer pause, as a fan of the source material novels by Steve Alten, considering what happens to the TWO THEME PARKS MENTIONED IN THE SERIES.

The Meg director John Turteltaub joked about the film, saying "we were being laughed at by a lot of people for making this movie. Before it came out, the tracking was horrible. They were saying this is a huge mistake, Warner Brothers has blown it, China is done."

Jokes' on them though, as the prehistoric shark film brought in $528 mil, making it the highest grossing Sino-American co-production thus far.

The film starred Jason Statham, Li Bingbing, Rainn Wilson, Ruby Rose, Winston Chao, and Cliff Curtis. Turteltaub directed from a screenplay by Dean Georgaris, Jon Hoeber, and Erich Hoeber.In anycase, we ARE looking forward to more The Meg.

We'll keep you updated on the status of this project.