Looking for a new, non-traditional holiday special to watch this year? Why not The Predator stop-motion?
Taking its cues from the classics of the season like Rudolph the Red-Nosed Reindeer and Jack Frost, this [very] short special imagines what would happen if the most fearsome hunter in the galaxy ended up in the North Pole.
The results are blood and tinsel on the snow, but also pretty hilarious in context.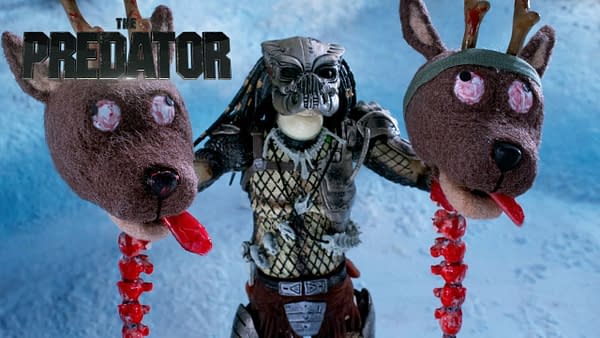 The special aired on Comedy Central earlier this week, but now is fully online thanks to FOX for your viewing enjoyment:
Also, why not nab the 4K of Shane Black's The Predator for the sci-fi fan in your life as a stocking stuffer? Highly suggested.
Enjoyed this article? Share it!