The Scary Stories to Tell in the Dark Movie Finds its Cast
We got word last week that the movie adaptation of Scary Stories to Tell in the Dark was going to start filming very soon. It appears that the cast as finally come to together. According to Deadline the movie has cast the following young stars; Zoe Colletti, Michael Garza, Austin Abrams, Gabriel Rush, Austin Zajur, and Natalie Ganzhorn.
"We spent months searching for and assembling the perfect group of actors to help us realize the most terrifying adaptation that we could conceive," said André Øvredal. Producer and screenwriter Guillermo del Toro agreed, adding, "I am honored to support Andre's vision and, with our partners, to bring the incredible world of Scary Stories to the screen."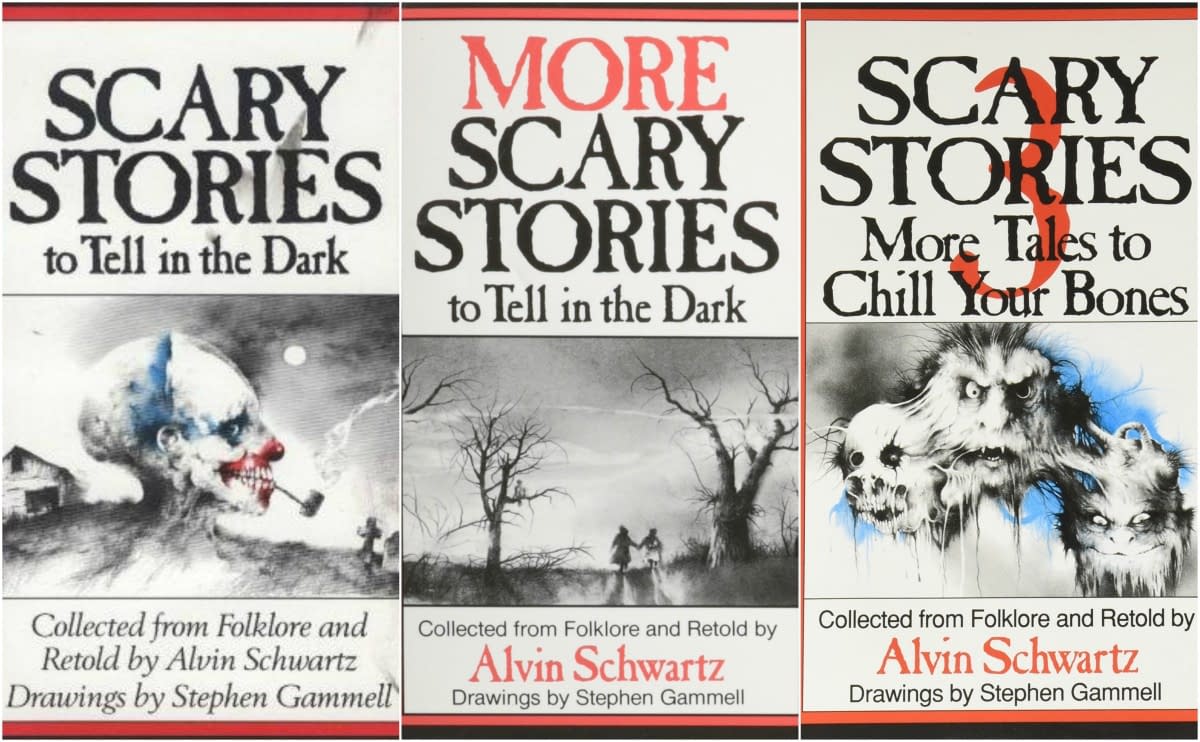 The movie has been in development at CBS Films since 2013 and Guillermo del Toro has been trying to get this project off of the ground since early 2016. He was originally tasked to direct but scheduling conflicts forced del Toro to take on a producer role and bring in André Øvredal as director.
Kevin Hageman and Dan Hageman co-wrote the screenplay with The Shape of Water Oscar-winner del Toro and Patrick Melton & Marcus Dunstan, adapting from Schwartz's books. Del Toro produces with Sean Daniel and Jason Brown of Hivemind along with Oscar-winner J. Miles Dale and Elizabeth Grave. Mark Ross and Alex Ginno are overseeing the project for CBS Films which will release the pic in the U.S. via their partnership with Lionsgate.
The three volume set of books, written by written by Alvin Schwartz and illustrated by Stephen Gammell, came out in 1981, 1984, and 1991. The series is often seen at too gruesome for kids and was labeled the most challenged book in 1990-1990 by the American Library Association and the seventh most challenged book from 2000-2009. The books are fondly remembered by kids of a certain generation and often fall on the list of books kids would seek out when they found out it was banned.