Bleeding Cool Interviews Jerry O'Connell [Voice of Superman] and Rebecca Romijin [Lois Lane] at SDCC's Death of Superman Premiere
Video, Pics, and Words courtesy of Bleeding Cool's Jimmy Leszczynski: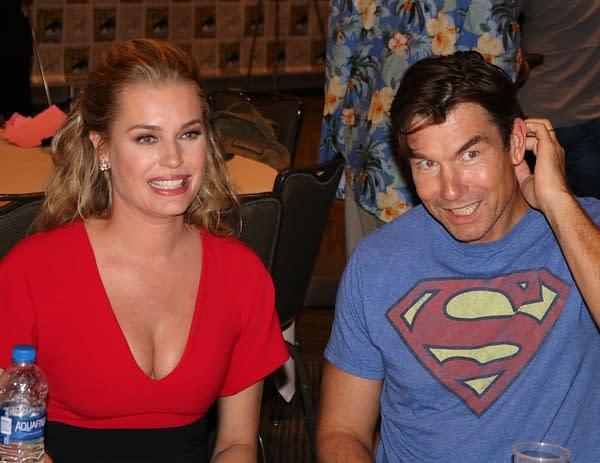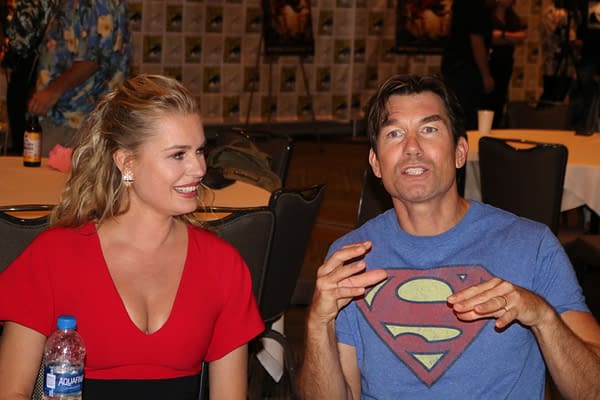 WB animation Studios is having another go at one of it's most famous stories The Death of Superman, and it is just moments before the premiere. The couple, Rebecca Romijn (X-Men, The Punisher) and Jerry O'Connell (Stand By Me, Sliders) that play "that" couple, Lois Lane and Clark Kent, sit down with Bleeding Cool to chat about the modern re-telling of an emotional, and what some might argue is an industry changing, Superman story. Jerry is beaming with excitement as he tells us his thoughts on the original source material and how much he likes playing Superman, and Rebecca's is absolutely glow while she explains how excited she is to repeat lines that Margot Kidder said. She also touches on her new Star Trek role and the chemistry they have performing together, even when the are not in the same room. The love and respect they have for the story really shines thru, and only makes me want to see this movie even more.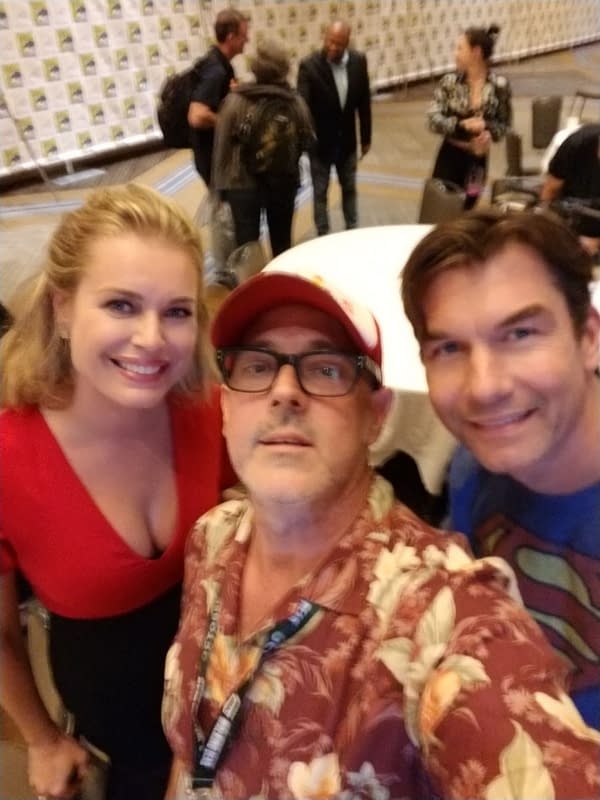 The Death of Superman stars Jerry O'Connell (Crossing Jordan, Stand By Me) as Superman, Rebecca Romijn (X-Men, The Librarians) as Lois Lane, Jason O'Mara (The Man in High Castle, Terra Nova) as Batman, Christopher Gorham (Covert Affairs, Ugly Betty) as The Flash, and Toks Olagundoye (Castle) as Cat Grant.
The Death of Superman is available for digital download on iTunes Saturday, July 21st, everywhere else Tuesday July 24th, and Blu-ray on August 8th.