While Marvel maestro James Gunn might be spending some time making his mark on DC Comics' cinematic universe, it looks like he'll be getting a little more help from his friends – a very familiar one, at that. Deadline Hollywood is reporting exclusively that sources are confirming that Nathan Fillion (Firefly, The Rookie) will be joining his friend and film collborator in Warner Bros.' The Suicide Squad.
Fillion's role is not known at this time, but the production on the film starts in less than a month – on September 23. Scheduled to open August 6, 2021, the film has Gunn writing and directing, with Chuck Roven and Peter Safran producing and Nik Korda executive producing.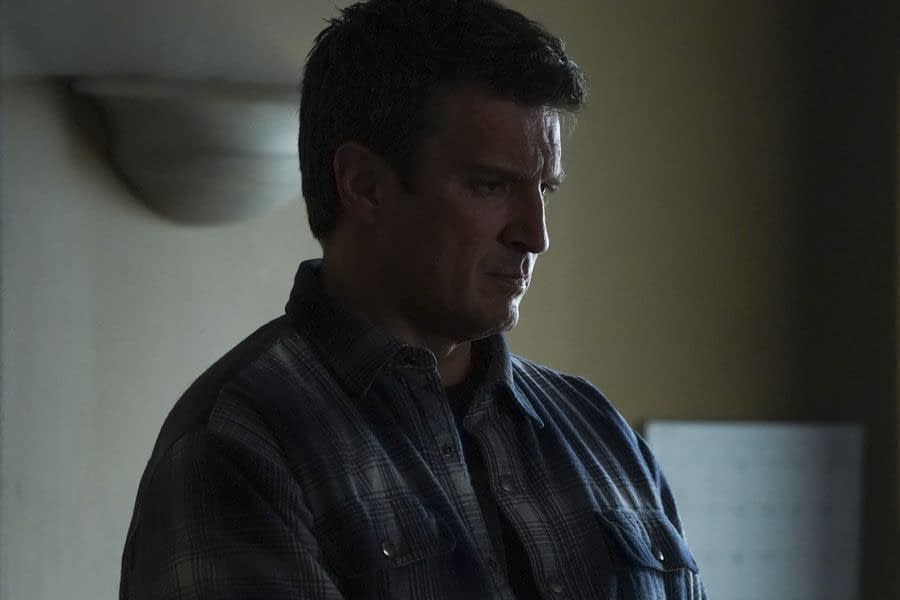 As mentioned, Fillion and Gunn have quite a track record when it comes to their shared filmographies. Fillion was the voice of a monstrously dangerous inmate in Guardians of the Galaxy, as well as Bill Pardy in Gunn's 2006 horror comedy Slither (a personal favorite) and the Holy Avenger in the filmmaker's 2010 film Super.
In addition to Fillion, the cast for Gunn's The Suicide Squad includes Margot Robbie (Harley Quinn), Viola Davis (Amanda Waller), Jai Courtney (Captain Boomerang), Joel Kinnaman (Rick Flag), Idris Elba (TBA), David Dastmalchian (Polka-Dot Man), Daniela Melchior (Ratcatcher), Flula Borg (TBA) and Steve Agee (King Shark).
In an interview with GamesRadar+ back in 2007, Fillion revealed some perspective he received from Gunn that appears to serve him well today:
"I remember talking to James Gunn and saying how I'd had such a great time on the jobs I'd done and how that couldn't possibly last, it couldn't always be like that with the great people that were assembled and the great time I'd had, and the friendship that endured. And he asked me, 'Why? Why can't it always be like that?' And I said that I'd had a couple of sour experiences, met a couple of sour grapes. And so I assumed that maybe that was the norm. But now I'm pretty sure I'm mistaken. Now I think the norm is that you can work with great people a lot of the time! There will not always be a sour grape."
Enjoyed this article? Share it!