Check Out the Trailer for a New 'Toy Story' Short Coming to Disney+
Toy Story has a new short debuting on Disney+ on January 31st. Titled Lamp Life, it will explore what happened to Bo Peep from the time after she was given away by Andy's mom to when we meet back up with her on the playground in Toy Story 4. Spanning all kinds of seasons and changing hands, it looks like it was quite the adventure. Check out the trailer below.
So did all this happen to Bo? At the end of that, they make it a point to have her say to Woody when he asks if it all did to say "More or less". Could Bo be lying? Whatever the reason for that, it looks like it will be a fun return to the Toy Story universe. While most people were worried about the forth film after the triumph of the first three and the way that trilogy ended, the latest film was very good. It is nominated for the Academy Award for Best Animated Feature next month, and was hugely successful at the box office, taking in over $1 billion worldwide.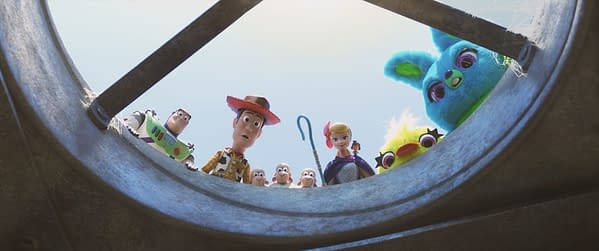 While another film may be off the table for now, I love the idea of Pixar throwing Toy Story shorts on Disney+ every once in awhile. The Forky Asks a Question episodes have been ok, but the short films are where its at for this franchise.
Look for Lamp Life to go live on Disney+ Januray 31st.