According to the latest rumors swirling around the bowl of pro wrestling dirt sheets, a major attitude era star is set to make a big return to WWE after the Elimination Chamber PPV. That's right, Triple H is reportedly set to make his return to build towards a WrestleMania tag team match between Haitch and his wife, Stephanie McMahon, against Ronda Rousey and an unnamed partner. That partner, if WWE has its way, would be The Rock, but that seems unlikely due to The Rock's value as a movie star and presidential candidate.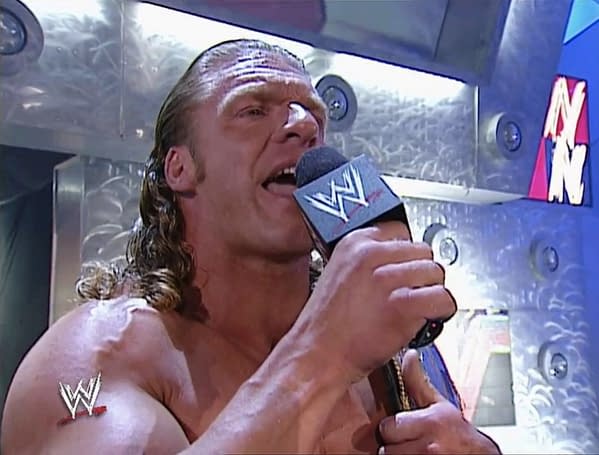 Cageside Seats reported on this rumor, which is not attributed to any particular source or outlet. The website reports that most WrestleMania angles will begin after the Elimination Chamber PPV.
A match between Triple H and Stephanie McMahon vs The Rock and Ronda Rousey would pay off an angle started at WrestleMania 31, which is unusual for WWE, which believes its fans have the memories of goldfish and eschew long-term storylines in favor of "moments." However, the program would have the benefit of elevating both Triple H and Stephanie McMahon, which has always been a top priority of the two company executives.
https://www.youtube.com/watch?v=8v_-aVA9UME
Enjoyed this article? Share it!