The Venom movie is still several months away and the teaser trailer didn't exactly get people hyped so no one is really talking about it. The movie is still coming out though and according to Deadline Sony has hired Ludwig Goransson to compose music for the production. Goransson, who is on record saying he did a ton of research to make sure that he got the right sound for Black Panther, could bring a very interesting sound to this movie.
Goransson, who has teamed with Ryan Coogler on his two other films, Fruitvale Station and Creed, has also composed for films such as Central Intelligence, Death Wish, as well as television programs like Community and New Girl. In addition, Goransson serves as the producer of Altanta star Donald Glover's Childish Gambino albums.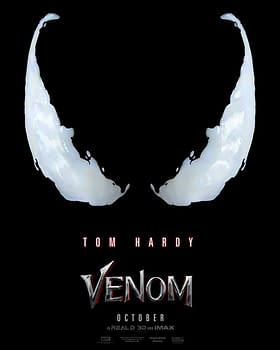 At the moment there is very little to set Venom apart from all of the other comic book movies coming out this year. It's going to need a special something to keep it from getting lost in the craziness that is the fall season and maybe Goransson's music will help.
Venom, directed by Ruben Fleischer, will star Tom Hardy, Riz Ahmed, Jenny Slate, Reid Scott, and Michelle Williams. It will be released on October 5th, 2018.
Enjoyed this article? Share it!