Vera Farmiga Shares Some Interesting Plot Details About Godzilla: King of the Monsters
Godzilla: King of the Monsters, the next entry in the "monster-verse" comes out next year but Legendary and Warner Bros. have been playing the details of the movie very close to the chest. We haven't seen a single official still from the movie or even got a detailed plot of what the movie is going to be about.
Director Michael Dougherty did say that the movie will be making a Hall H appearance from actress Vera Farmiga shared a few plot details to Metro about her character.
"I play a paleobiologist. She has figured out a way to communicate with the creatures and potentially control them using their bioacoustics on a sonar level. So she is like a DJ for the monsters."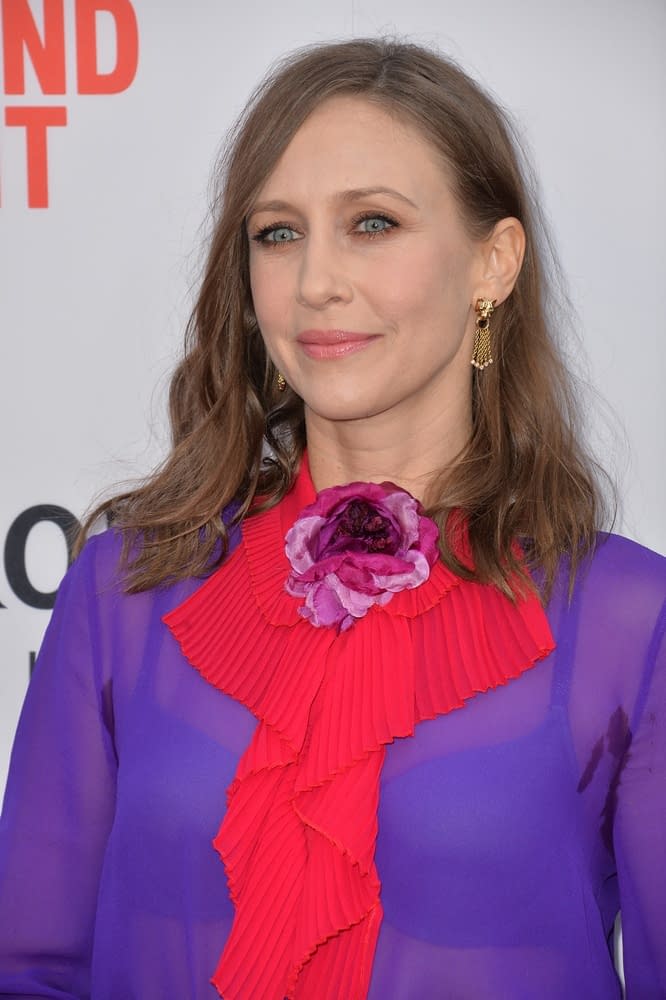 That's an interesting idea when it comes to where they're going with this new line of monster movies. We know that characters like Mothra and others are set to make some sort of appearance but the idea that someone could actually communicate with these monsters is fascinating. Farmiga went on to talk about Dougherty as a director and revealed that she's still doing some additional photography for the film.
"I am still working with him. I still have another day of additional photography." But she did call Doughtery "very careful," before explaining, "He wants to get it right. So countless takes. I don't mind it. Except for when there is cork being thrown at you and wind machines blowing down your ear and up your nostrils. I don't mind it. I like to have as many takes. Of course, it depends on the film and the emotional output of the scene. It depends on a lot. But I am not really ready to talk about the film quite yet, because I have such a one track mind."
Farmiga went on to talk about the choices she's made in her career recently reflect her political opinions and how she feels about Donald Trump. Farmiga wants to take on roles that have a little bits of activism in them and Godzilla: King of the Monsters is no different.
"And 'Godzilla' to me isn't a film about monsters. It is a film about saving the environment. When it comes down to it that's what emerged to me off the written page, and so I find that there has to be a little parable in it that makes me interested."
As the release date for Godzilla: King of the Monsters gets a little closer we'll no doubt learn some more details about the movie and what to expect. Legendary and Warner Bros. really want to make this cinematic universe work and Godzilla vs. King Kong is already confirmed. We'll just have to see how this one turns out.
Summary: The next chapter in Warner Bros. Pictures' and Legendary Pictures' cinematic MonsterVerse: an epic action adventure that pits Godzilla against some of the most popular monsters in pop culture history.
Godzilla: King of the Monsters, directed by Michael Dougherty, stars Vera Farmiga, Millie Bobby Brown, Bradley Whitford, Kyle Chandler, and Thomas Middleditch.
It's gonna roar into theaters on May 31st 2019.