Grant Morrison: Talking With Gods was just put on HULU.
(Hat tip to my friend moonandserpent, who brought this to my attention)
Here's a bit of what Rich had to say about it when it premiered last year:
But amongst the oddness, the experimentation, the life lived in one of Albert Hoffman's petri dishes, what comes over most is Morrison's pragmatism towards his life and drug experiences. It's almost like showing the working of a science experiment, hypothesis, method, materials, results and conclusions. Life and everything you do in it as a means to an end, rather than the end in itself.

There are some significant omissions. The falling out with long-collaborator Mark Millar is alluded to, Grant talking about lies told to the Scottish press by one of his oldest friends. The influences on Morrison's work, whether that be Moorcock or Talbot are not picked up and the picture seems missing important pieces as a result. And certain pertinent details of his fractious relationship with Alan Moore aren't considered important. And no mention of Zoids? For shame!

But this is a thoroughly engaging picture of Grant Morrison built up from a rich cloth of threads. Douglas Rushkoff eulogising at length. Clips from the Disinformation speech. An illustrated walk through Grant's alien abduction and encounter with Superman. Long lingering glimpses of Grant's intensely detailed notes, thumbnails and layouts that baffle even him. And me talking about masturbation.

And there's also a whole section which will provide new material for Marvelman conspiracy theorists, with Morrison being offered Marvelman when Alan Moore and Dez Skinn fell out over the Warrior publication and a certain letter from Morrison to Moore that may demand an entirely new chapter in the Kimota publication.

The film is beautifully shot, locations contextualising Morrison's speeches as well as any scene in The Invisibles. For what is ostensibly a talking heads movie, it looks drop dead gorgeous, without sing the more psychedelic effects of, say, The Mindscape Of Alan Moore. And all the Warren Ellis scenes appear to be shot in the same way as he will appear in his own upcoming documentary. A kind of embedded trailer.

It's an absorbing film that does a number of Grant's own tricks, creating its own self-consistent statements to when Grant starts to talk about his more way-out-there beliefs and experiences, they suddenly feel as normal as going down the local store to buy a packet of cough drops. And that's the thing. To Grant Morrison, it is…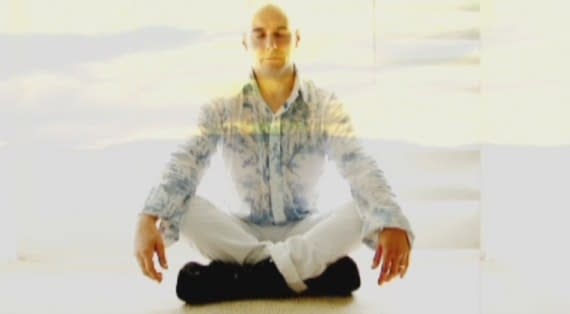 Enjoyed this article? Share it!